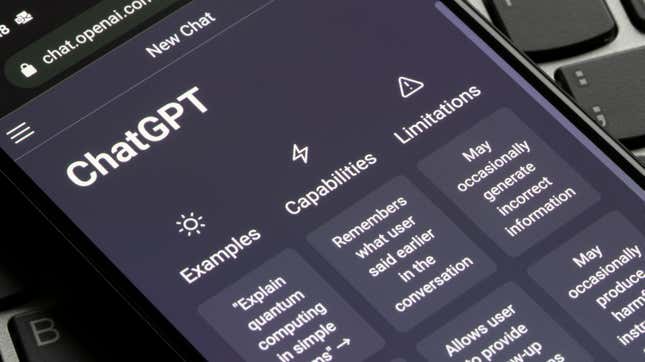 Twitter CEO Elon Musk told Fox News host Tucker Carlson that he was working on a rival to OpenAI's ChatGPT, a company he co-founded in 2015, called "TruthGPT." According to Musk, his chatbot will be a "maximum truth-seeking AI" that will try to understand the nature of the universe.
Mr. Tweet Fumbles Super Bowl Tweet
In the first part of his interview with Carlson on Tucker Carlson Tonight, which Fox aired on Monday night, the Twitter CEO lambasted OpenAI for "training the AI to lie." As interpreted by Musk, anecdotal evidence indicates that the model was trained to be "politically correct" or "woke." Musk also criticized OpenAI for becoming for-profit, closed-source, and allying themselves with Microsoft.
The main players in the field are now Google and OpenAI, the Twitter CEO explained, and the world needs a third option. Musk stepped down from OpenAI's board in 2018.
"I'm going to start something which I'm going to call 'TruthGPT,' a maximum truth-seeking AI that tries to understand the nature of the universe," Musk said. "I think this might be the best path to safety in the sense that an AI that cares about understanding the universe is unlikely to annihilate humans because we are an interesting part of the universe."
The tech billionaire acknowledged that his TruthGPT, should it ever materialize, would be a late addition to the AI rat race. As with everything Musk says, the TruthGPT project should be taken with a grain of salt, given his propensity for promising all sorts of things and then delivering them very late (see: Semi Truck) or not at all (see: Cybertruck).
Nonetheless, there are indications that Musk has already started to make a move on his AI ambitions. In early March, Musk incorporated a company called "X.AI" and recent reports state that he's been reaching out to AI researchers to sign them on to his new venture.
Musk spent a good portion of his interview with Carlson talking about AI and stated that there should be a government agency in charge of regulating AI. The Twitter CEO also warned that AI could perhaps be more dangerous than mismanaged aircraft design or bad car production because "it has the potential of civilizational destruction."
Last month, Musk was one of more than 500 experts who signed an open letter calling for a moratorium on AI system development for at least six months.
"Advanced AI could represent a profound change in the history of life on Earth, and should be planned for and managed with commensurate care and resources," the letter stated. "Unfortunately, this level of planning and management is not happening, even though recent months have seen AI labs locked in an out-of-control race to develop and deploy ever more powerful digital minds that no one—not even their creators—can understand, predict, or reliably control."
The second part of Musk's interview with Carlson will air tonight.