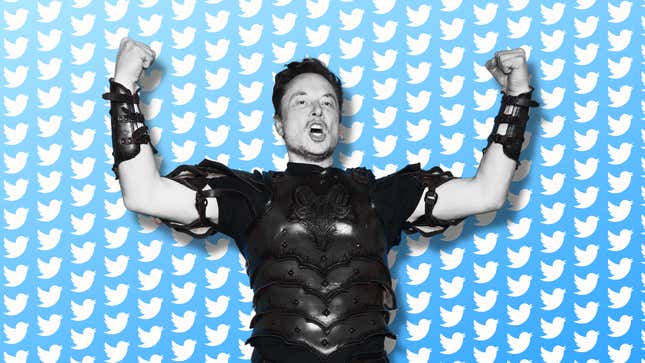 In a nod to the U.S. State of the Union, Twitter CEO Elon Musk gave his own 'State of Twitter' in a surprise interview with the BBC on Tuesday evening, claiming that Twitter was now being run by his dog, Floki, and that he had only bought the social media company for $44 billion because a judge was going to force him to do it, eliding the fact that he had agreed to do so in writing.
This week will mark the one-year anniversary of Musk's first offer to buy Twitter in April of last year. Musk's interview is one of the most extensive accounts he's given about the company to the media, a frequent subject of his criticism and disdain, since he officially took over nearly six months ago. It covered a range of topics, from his work habits and Twitter's mass layoffs to his current fight with the BBC and NPR over the platform's "Government Funded Media" labels, which Musk said would be changed to "publicly-funded media" instead.
Click through to check out the biggest moments of the Twitter CEO's interview with the BBC.