Cambridge Analytica, the data analytics firm that worked on Donald Trump's 2016 presidential campaign, has agreed to a forensic audit to determine whether the firm improperly retained data scraped from Facebook profiles.
Facebook announced the audit in a statement, calling it a "comprehensive internal and external review" to determine whether Cambridge Analytica had truly deleted the data, as it claimed it had. Facebook has retained Stroz Friedburg, a digital forensics firm that helped the Democratic National Committee investigate a hack of its servers during the election cycle, to conduct the investigation into Cambridge Analytica.
"Cambridge Analytica has agreed to comply and afford the firm complete access to their servers and systems," Facebook said. The company also approached Christopher Wylie and Aleksandr Kogan, who were involved in the data scraping for Cambridge Analytica, and asked them to participate in the audit.
Kogan created an app called "thisisyourdigitallife" that was downloaded more than 270,000 times. The app gathered data from the Facebook profiles of the people who downloaded it and from their friends' profiles, ultimately gathering information about more than 50 million users. That data was then passed to Cambridge Analytica to help develop voter profiles, according to reports in the New York Times and the Guardian. Facebook found out about the data scraping in 2015 and demanded that the data be deleted.
Kogan has volunteered to testify before Congress about his role in the data collection, something that House and Senate Democrats told Gizmodo they will pursue.
G/O Media may get a commission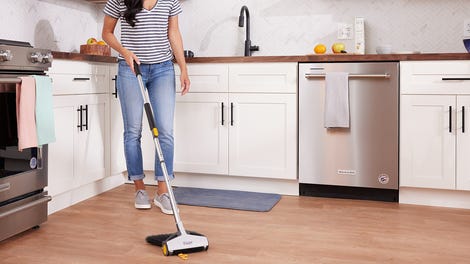 BOGO 50% Off
Flippr - BOGO 50% Off
Wylie, a former data scientist at Cambridge Analytica, claimed that Facebook never followed up to confirm that the data was actually deleted. On Friday, ahead of the news reports about Cambridge Analytica's use of profile data, Facebook announced that it had suspended Cambridge Analytica's account, as well as the account of its parent company, SCL. It's not clear why Facebook waited until the details of Cambridge Analytica's data scraping became public before requesting an audit.
"We have approached the other parties involved—Christopher Wylie and Aleksandr Kogan—and asked them to submit to an audit as well. Mr. Kogan has given his verbal agreement to do so. Mr. Wylie thus far has declined," Facebook said.
A Cambridge Analytica spokesperson told CNN that the data collected from Facebook was not used during Trump's presidential campaign.
"We also want to be clear that today when developers create apps that ask for certain information from people, we conduct a robust review to identify potential policy violations and to assess whether the app has a legitimate use for the data," Facebook's statement continued. "We actually reject a significant number of apps through this process. Kogan's app would not be permitted access to detailed friends' data today."
Update, 6:30 p.m.: Stroz Friedberg auditors showed up at Cambridge Analytica's London offices this evening to begin their work, but left at the behest of the UK Information Commissioner's Office. "At the request of the UK Information Commissioner's Office, which has announced it is pursuing a warrant to conduct its own on-site investigation, the Stroz Friedberg auditors stood down," Facebook said.