Gab, the self-declared free speech platform that has welcomed countless neo-Nazis, white supremacists, and various other far-right bigots, had its PayPal accounts terminated on Saturday after authorities named anti-Semite and alleged Gab user Robert Bowers as the suspect in a massacre of at least 11 people at Pittsburgh's Tree of Life synagogue on Saturday. The backlash has reportedly continued to mount throughout the weekend, with Gab's hosting provider Joyent notifying the site's management its account will be suspended as of 9:00 a.m. ET on Oct. 29, and payment processor Stripe suspending transfers to Gab's bank account "effective immediately."

Per the Verge, Gab's Twitter account posted one alleged message from Joyent advising them of "notice of a breach of the Joyent terms of service" and another from Stripe saying Gab had "not provided us sufficient evidence that Gab actually prevents violations of our policies in your Gab Pro service, or any other portion of your service that relies on Stripe for monetization." (Stripe was already looking into Gab before the shootings, imposing a freeze on Gab's account in early October and asking the site to ensure that it imposes policies prohibiting "adult or illegal content.") The alleged message from Stripe said its investigation would take about a week to complete and it was "suspending transfers to your bank account, effective immediately."
Neither company responded to a request for comment from the New York Times, nor did Joyent immediately respond to a request for comment from Gizmodo on Sunday. A Stripe spokesperson told Gizmodo the company did not comment on individual accounts "for privacy reasons," though referred us to the company's list of prohibited businesses.
According to the Verge, a Microsoft spokesperson said its Azure contract with Gab was terminated last month. The Washington Post reported that Gab's chief technology officer, Ekrem Büyükkaya, announced he was stepping down on Sunday because "attacks from the American press have been relentless for two years now and have taken a toll on me personally." Gab has also tweeted it would likely be banned from both Facebook and Twitter, though both accounts remained active as of Sunday afternoon.
Archived versions of a Gab account matching Bowers' name were full of posts containing screeds against Jews, spreading a baseless smear that a "kike infestation" controls the highest levels of government, and targeting the Hebrew Immigrant Aid Society (HIAS) for particular scorn and thinly-veiled threats. Before the mass shooting on Saturday, in which Bowers was captured alive after a gun battle with responding police and tactical teams, the user behind the account posted:
HIAS likes to bring invaders in that kill our people. I can't sit by and watch my people get slaughtered. Screw your optics, I'm going in.
G/O Media may get a commission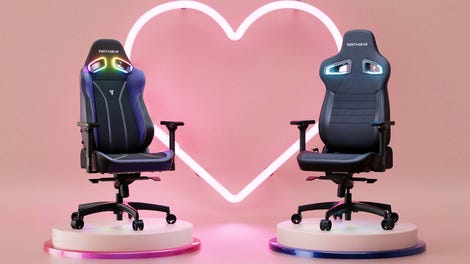 Up to $150 off
Vertagear Gaming Chairs
Michael Edison Hayden, an open source intelligence analyst at Storyful who specializes in extremism and disinformation, told Gizmodo that Gab was rife with similar content, and other users on the site were already rallying in support of Bowers with the hashtag #HeroRobertBowers.
"Andrew Torba, the CEO of Gab, will get angry when people for call his site a white nationalist website or an alt-right website but anyone who spends time on it knows that it's a haven for extremists," Hayden wrote. "Violent white supremacist groups like Patriot Front and Atomwaffen Division organize out in the open on Gab. Users frequently call for the murder of women, Jews and other minorities on Gab, and are rewarded with likes and reposts....[Charleston, South Carolina church shooter] Dylann Roof is treated as a hero by many Gab users."
The Post wrote Joan Donovan, the manipulation and platform accountability research lead at Data and Society, told them that Gab uses crackdowns against racists on other sites to recruit new users and "rode the wave of attention to white nationalists after [the deadly 2017 Charlottesville rally] to populate its social media platform."
On Twitter, Gab continued its ill-advised broadsides against critics, retweeting an account using the handle @DocumentTheLeft showing photos of users who had joked about or called for the death of Donald Trump, calling it "disgusting that the media is centering their focus on Gab instead of honoring the victims or denouncing the alleged terrorist," and spinning up a conspiracy theory that "the Big Tech oligarchy is colluding to remove http://Gab.com from the internet."
Talking to the Times, Gab's founder Andrew Torba asserted "Because he was on Gab, law enforcement now have definitive evidence for a motive." However, the site's Twitter account also said a company representative (presumably Torba) would be appearing on far-right conspiracy kingpin Alex Jones' radio show to discuss the "coordinated smear campaign by the mainstream media complex and Big Tech." It also retweeted posts from people like Peter Imanuelsen, a vlogger who has previously engaged in Holocaust denial and campaigned for anti-refugee groups in Europe, and UKIP politician and far-right culture warrior David Kurten, who called the companies distancing themselves from Gab "totalitarianism in action."
Gab did not respond to a request for comment from Gizmodo on Sunday. But the same day, it did email users the same statement it previously posted to Medium asserting it does not support violence, complies with the law, and is working with authorities to provide access to Bowers' alleged account. The statement also hinted that if unspecified individuals were denied "free speech," they will express their views "through violence." Gab also retweeted an account claiming Gizmodo's prior coverage was "disingenuous."
Elsewhere, Gab tweeted it had secured a new hosting service to replace Joyent, though Torba also posted on Gab that "We will build everything from the ground up if we have to. We may be down for a few weeks. The truth is we do not know yet." It is unclear what replacement they will be able to obtain for payment processing services, if any. In what Gab tweeted was its response to interview questions from the Times, it wrote, "Bitcoin is the future and the future is here."
---
Update 10/28/18 11:22pm EST — GoDaddy is no longer the registrar for the Gab.com domain. In a statement GoDaddy confirmed to Gizmodo that it has given Gab 24 hours to find a new registrar domain, saying "In response to recent complaints we received, GoDaddy discovered numerous instances of content on the site that both promotes and encourages violence against people."

This comes after Gab tweeted that GoDaddy had given it 24 hours notice or risk losing the domain.
A spokesperson also noted that the decision was made due to multiple reports over the weekend of Gab's violations of GoDaddy's Terms of Service:
GoDaddy had not received any viable complaints about Gab.com since we became the registrar for the domain. We received numerous detailed complaints over the weekend and our team investigated. The results of those investigations concluded that the site had content that clearly promotes or incites violence, which is in violation of our terms of service, and why we took the action we did in this case.
---
Update 11:49pm — Now Gab is claiming it's been kicked off Medium as well.

We've reached out to Medium and will update should we hear back.
Update 10/29/18 3:30pm — Reached by Gizmodo, a Medium spokesperson declined to comment. "We aren't able to comment on individual accounts that have been found in violation of our Rules," they said.