Still uncomfortable in a mummy bag? Worried you might be caught without the ability to disinfect water? Thinking about running with the bulls? Doing your first deer scouting? What's New Outside has the answers for you.

Deadly Mississippi Tornado Kills More Than 2 Dozen | Extreme Earth
10 Killed Running With Bulls In 2015: 2015 is already on-par with Spain's deadliest bull running year to-date, 2009. In fact, so many drunk tourists are being killed that there's now serious noise about canceling the tradition. Hint: if you need to travel somewhere to prove your manhood, do it somewhere with fewer crowds. They'll just get in your way. [The Guardian]

How To Scout A Big Area In Little Time: Former Googler Mark Kenyon breaks down the basics of scouting-by-map, identifying the likely areas for deer activity in areas too large to scout totally on foot. A good primer and a good reminder as we go into fall hunting season. [WiredToHunt]

G/O Media may get a commission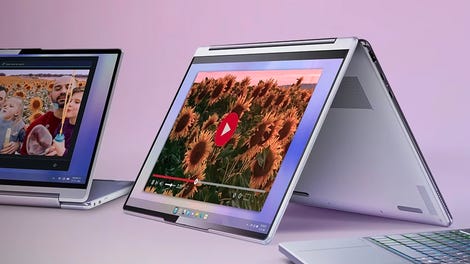 up to 70% off
Lenovo Spring Clearance
Purify Water With Sunlight: Here's a good idea. If you're going ot carry a soft plastic water bottle, why not make it one that's clear on one side, and reflective on the other? That'll speed the rate at which UV rays kill the bugs inside, should you be caught out without a speedier means of purification. [GearJunkie]

Dallas Has A Dog Problem: Furthering its case for the worst city in America, Dallas has a discarded dog problem the scale of which you won't believe. This story is graphic and disturbing, but deserves your attention. [DallasNews]

Yet Another Non-Traditional Sleeping Bag: Mummy bags are the most efficient want to keep you warm, using minimal material and space to do that. But, as the outdoor industry struggles to engage millennials, some brands remain convinced that the best way to do so is to give them expensive sleeping bags that are difficult to carry. This latest Backcountry Bed ripoff gives you two main layers of insulation you can throw over yourself to adapt insulation to each night's needs. You know, because undoing a zipper is so freakin' inconvenient. [GearInstitute]

All-In-One Sleep System: This Bivy-Bag-Pad was originally designed for the homeless, but could benefit lightweight cold weather adventurers too. By integrating the big three, it looks like Polarmond is looking to reap systematic efficiencies for comfort at lower temperatures, rating this shelter to -30 degrees (C). [MyOutdoors]

What We Did This Weekend: It's the end of the summer, so all our contributors are taking it pretty easy. I spent Sunday tooling around town on that Giant Reign (I really need a road bike) visiting bars and breweries on LA's east side. Matt Scott bought a Beta 525RR dirt bike. Last week, Chris and I did some filming for our upcoming YouTube series. This should be an exciting week of content though, I've got a bunch of stories out of that MTB trip to the alps and plan on telling you all about my bear hunting adventures in Washington.

Watch This:

IndefinitelyWild is a new publication about adventure travel in the outdoors, the vehicles and gear that get us there and the people we meet along the way. Follow us on Facebook, Twitter and Instagram.