In an effort to reduce tobacco-related disease and death, the US Food and Drug Administration says it's considering a plan to reduce nicotine levels in cigarettes—a major regulatory shift that's already causing turmoil for conventional cigarettes companies at the stock market.
Announced earlier today, the FDA's new regulatory plan places nicotine and the issue of addiction at the center of the agency's ongoing tobacco regulation efforts. The multi-year plan is meant to protect kids and reduce disease and death caused by smoking, and ensure that the FDA has the tools to implement the Family Smoking Prevention and Tobacco Control Act—an act that gives the FDA power to regulate the tobacco industry. To that end, the FDA aims to reduce nicotine levels in cigarettes, while exploring ways to transition smokers to alternative nicotine delivery systems, namely e-cigarettes.
"The overwhelming amount of death and disease attributable to tobacco is caused by addiction to cigarettes—the only legal consumer product that, when used as intended, will kill half of all long-term users," said FDA Commissioner Scott Gottlieb in an agency statement. "Unless we change course, 5.6 million young people alive today will die prematurely later in life from tobacco use. Envisioning a world where cigarettes would no longer create or sustain addiction, and where adults who still need or want nicotine could get it from alternative and less harmful sources, needs to be the cornerstone of our efforts—and we believe it's vital that we pursue this common ground."
The FDA wants to start a public conversation around the idea of lowering nicotine levels in conventional cigarettes to non-addictive levels, and to determine potential public health benefits—or possible adverse effects—of doing so. The agency says nearly 90 percent of smokers pick up the habit before the age of 18, and it suspects that lowering nicotine levels could decrease the likelihood that future generations will become addicted to combustible cigarettes. The FDA will also seek input from the public on a number of related topics, including how to regulate e-cigarettes and cigar flavors that might appeal to kids.
The agency also revised the deadline for newly-regulated combustible products (e.g. cigars, pipe tobacco, hookah tobacco, etc.) and e-cigarettes to comply with an oversight rule. Cigar companies must become compliant by August 2021, while e-cig companies have until August 2022. This timetable will give the agency more time to figure out how these products should be regulated, while allowing manufacturers to keep their products on the market.
G/O Media may get a commission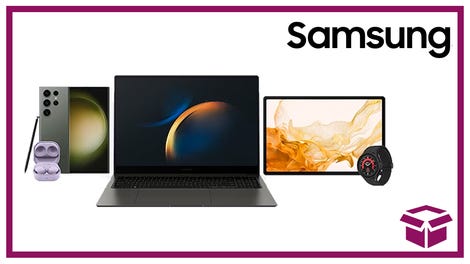 24 hour deals
Discover Samsung - Daily Deal
News of the FDA's potential regulatory shift caused Big Tobacco stocks to plunge in early trading this morning. As reported in Fortune, shares in Altria Group were down about 12 percent, British American Tobacco was down nine percent, and Philip Morris was off by 3.5 percent.
"It's hard to overstate what this could mean for the companies affected: non-addictive levels of nicotine would likely mean a lot fewer smokers and of those people who do still light up, smoking a lot less," noted Neil Wilson, a market analyst with ETX Capital in London, in Reuters. "This is just the US regulator acting but we can easily see others, particularly in Europe, where regulatory pressures are already extremely high, following suit."
With the pro-tobacco lobby so strong in the US, is difficult to know if the FDA will actually be able to pull this off. Regulatory bodies sure ain't what they used to be now that Trump is at the helm.
But more to the point, the agency may be incorrect about reducing levels of nicotine as a way to curb smoking. In reality, it may actually serve to increase smoking, as more cigarettes will be required to get that desired nicotine hit—something users of vapes are all too familiar with. And speaking of vapes, that's another thing the FDA may be wrong about. It's still early days, but tests are already showing that that e-cigarettes are just as unhealthy as conventional cigarettes.
Today's announcement has certainly got the attention of smokers, stock investors, and Big Tobacco, but where things go from here remains unclear.
[FDA]