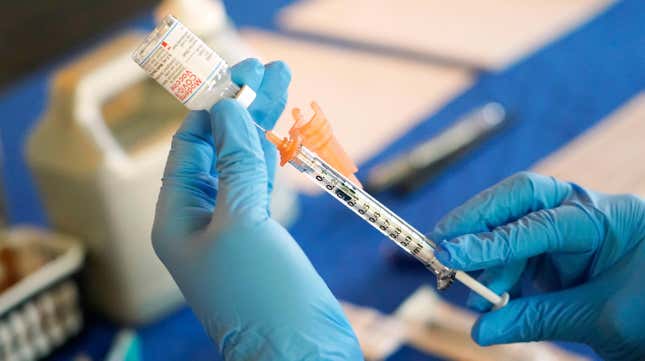 The FDA is set to propose a major change to coronavirus vaccine strategy, according to documents released online on Monday. Instead of the confusing, multi-booster advice currently in place and an "update when possible" free-for-all for pharmaceutical companies, the federal agency is hoping to shift to an annual shot, as first reported by NPR.

Under the new, more streamlined system, the FDA's Vaccines and Related Biological Products Advisory Committee (VRBPAC) would meet each June to assess and discuss the most dangerous coronavirus strains. Then, manufacturers would update their vaccines by each September to target the strain or strains that epidemiologists forecast to be concerning. Such a change would make the U.S.'s national covid-19 management approach similar to how we tackle the flu.
The goal is to simplify what has become a complicated web of primary vaccine courses, boosters, bivalent shots, and recommendations that vary by age group and immune status. Under the present system, people seeking vaccination against covid-19 have to receive two shots of the original vaccine, spaced weeks apart. Then, two months later, they can receive a bivalent booster shot.
Through the FDA's new plan, almost everyone would be advised to get whatever the newest shot is, once per year, in the fall. The changes would also include retiring the original monovalent series of vaccines entirely—in favor of the more recently updated bivalent shot, and unifying the different brands of vaccine.
G/O Media may get a commission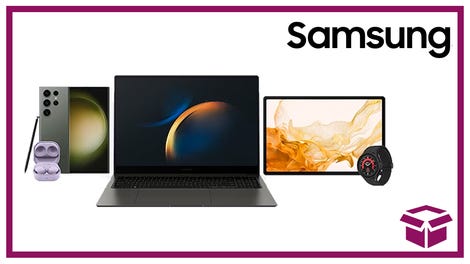 24 hour deals
Discover Samsung - Daily Deal
"This simplification of vaccine composition should reduce complexity, decrease vaccine administration errors due to the complexity of the number of different vial presentations, and potentially increase vaccine compliance by allowing clearer communication," the FDA wrote in the Monday briefing.
The agency's proposal hasn't been approved. Officials will present the plan at a Thursday VRBPAC meeting. And if the committee endorses the suggestions, then the agency will work with drugmakers and the CDC to finalize details.
Disease experts and analysts have long predicted that covid vaccination might eventually become more like flu shots. But although the flu shot model might seem simpler, the approach may not translate to effective covid-19 management. The coronavirus is so transmissible that it mutates into new dominant variants more quickly than the influenza virus does. Updated vaccines are unlikely to last the whole year, Peter Hotez, a physician and vaccine researcher at Baylor College of Medicine in Houston, told the Washington Post.
The FDA does leave room for more frequent updates in the case of more dangerous coronavirus strains emerging and suddenly spreading into dominance. "Circulation of a more pathogenic vaccine-escape variant of SARS-CoV-2 would likely prompt, on an as needed and emergent basis, an ad-hoc strain selection meeting of VRBPAC," the agency wrote.
No matter how frequent this re-assessment of strains is, trying to squash individual variants with vaccine updates could be entirely futile. "We shouldn't really be chasing these variants, which are evanescent and are often gone by the time you've created the vaccine," said Paul Offit, an infectious disease expert and physician at the the University of Pennsylvania and an FDA advisor, to NPR.
Instead, limited federal resources could instead go toward developing alternatives. For instance, research into better broad vaccines, intended to stop all covid-19 infections regardless of variant, or nasal spray treatments that appeal to a wider subset of people.
Yet other experts think the newly floated approach is the best we have for the present moment. "As far as the tools that we have right now, I think it just makes the most sense to plan to update each year as close as we can to the currently circulating variant," Deepta Bhattacharya, an immunologist at the University of Arizona, told NPR. "I think all the things the FDA is considering make a lot of sense."