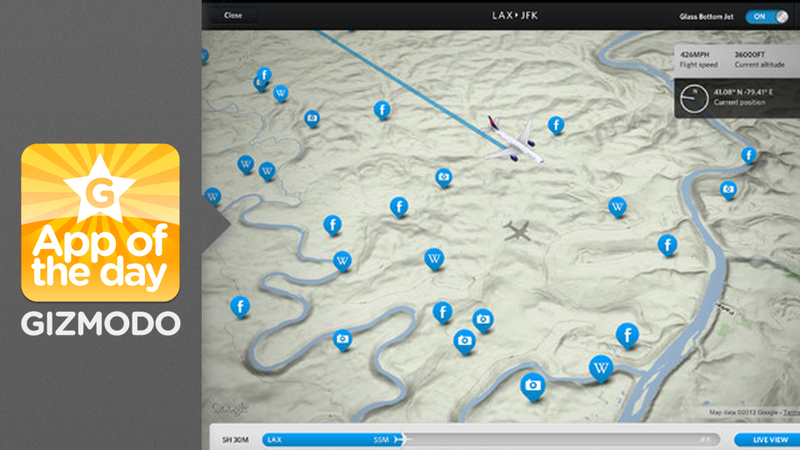 Ever ridden in a glass bottom boat? Awesome. But what about a glass bottom plane? Nope, sorry, not going to happen unless you're a Richard Branson type. But next time you fly Delta, you can at least imagine what that would be like with the airline's new iPad app.
What does it do?
Gives you the basics for a flight app—seat maps, check in, and flight tracker—plus some extra goodies like the glass bottom, which shows you where exactly you're flying, as well as Delta's in-flight magazine.
Why do we like it?
We've all looked out of the window of a plane and thought, hey I wonder what city those lights are coming from? The app will tell you, pointing out specific landmarks and points of interest as you fly over them, with Wikipedia links for more information. You can also see how fast you're going, how far you have to your destination, answering all the little questions that make you antsy in that tiny seat during a flight.
Fly Delta
Download this app for:
The Best:
See where you're flying
The Worst:
No streaming content