Most people are worried about water pollution when they criticize hydraulic fracturing. However, fracking might also be reducing the size of water bodies and, in turn, negatively impacting the organisms that rely on these sources, according to a study out Wednesday.
The study, published in Environmental Science & Technology, shows the way fracking uses stream water in Arkansas, where more than 5,000 fracking wells were drilled between 2000 and 2014 along the state's Fayetteville Shale play. This extraction process requires high-pressure water (and other chemicals and sand) to be injected into the ground to create fissures that release locked oil or gas. That water's got to come from somewhere, though. This study found that, when comparing the water pumping to stream flow, fracking could threaten stream withdrawals in up to 51 percent of Arkansas' streams, depending on the month.

Messing with these water levels can affect stream temperatures and reduce habitat quality. This can translate to fewer sites for insects to lay their babies, which can trigger dangerous effects down the food web. I hate bugs as much as the next person, but they're an integral part of an ecosystem. The water that drives this system is, instead, going toward fossil fuel extraction. To put that into perspective, each well uses, on average, more than five million gallons of water over two to five days—enough to fill seven Olympic-sized swimming pools. On the higher range, that amount looks more like 116 million, but it can also be as little as 91,000 gallons of water. Still, that's a lot of water.
Don't care about bugs or water critters? How about yourself? In Arkansas, at least, many of these streams provide drinking water for nearby communities. So while many people worry about fracking operations polluting their drinking water (or making it flammable), now there's the concern of whether that drinking water source will exist after a well has sucked it dry. Drought would only heighten that risk, per the study.
G/O Media may get a commission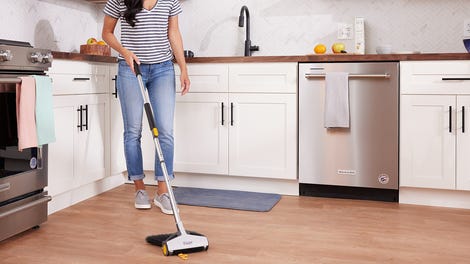 BOGO 50% Off
Flippr - BOGO 50% Off
Researchers could not determine specific impacts to streams because of limited data related to specific sites. "We don't know if there has been an impact on the streams because there isn't any site-specific monitoring," lead author Sally Entrekin of the University of Central Arkansas, told Motherboard.
This study looked only at Arkansas, so researchers need to take a broader look to know for sure the ways fracking is impacting water bodies across the country. We do know, however, that water will become an increasingly scarce commodity in the U.S. as climate change diminishes water supplies.