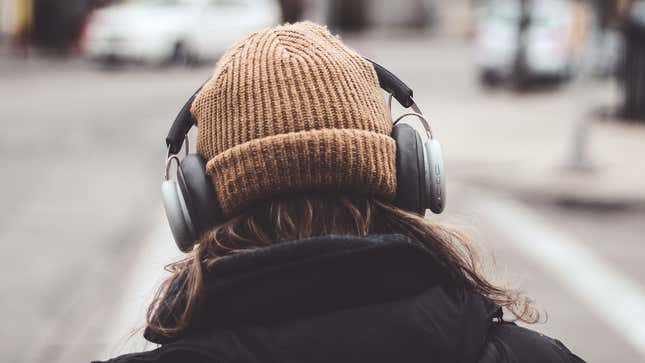 The arrival of music streaming services has given us access to tens of millions of songs at the click of a button or the tap of a finger—almost all the tunes in history ready and waiting to be streamed on demand. There's more choice than ever before, and all for around $10 or so a month, depending on the service you choose.
Video Chat - From Sci-Fi to Sci-Fact
You don't have to pay, though: There's also more music available for free than ever before. In fact, you could easily fill the rest of your days listening to music without having to pay a penny for it. Below, you'll find a list of the best options for legally streaming music for free, no monthly subscription required.
How to Use Internet radio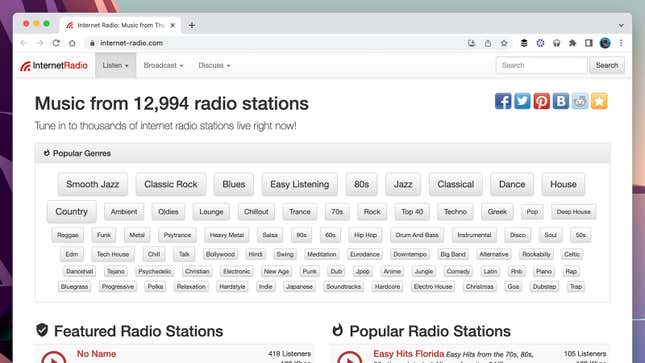 The rise of the internet hasn't killed off radio—it's made it even more accessible to even more people across the world, and you don't need to pay anything to tune in. You can start off by checking out your local stations: Most of these are now broadcasting over the web, like KEXP in Seattle, which is well known for the quality of its music programming.
You don't have to stick to stations you know from your part of the world though—you can listen to anything you like. Radio Garden shows radio stations as small dots plotted across the globe and is a fun way of discovering new stations, while Internet Radio gives you access to more than 12,000 stations, sorted by genre, through a simple interface.
TuneIn Radio is available through the web and as a mobile app, and has about 100,000 stations to offer, covering everything from jazz to rock to electronic to dance. iHeartRadio is well worth checking out, too: Like TuneIn Radio, you can listen on the web or through a mobile app, you get access to a wealth of stations, and there's the option of paying for more features if you need them.
Free Music on SoundCloud and Bandcamp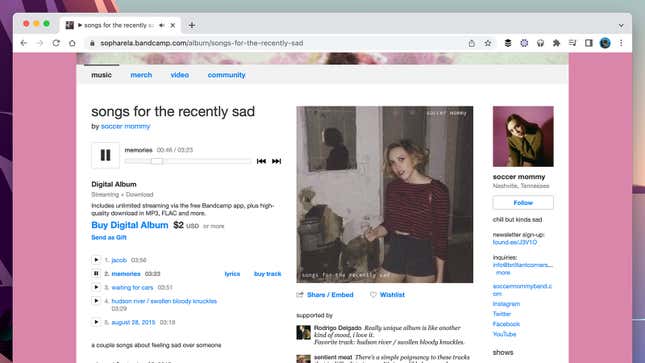 Internet radio stations are a great way of exploring a particular genre or era of music, but if you're looking for something that gives you a bit more control over the curation, there are plenty of artists promoting their work for free on SoundCloud and Bandcamp: These two portals have their differences but they're pretty similar, especially for listeners.
Both SoundCloud and Bandcamp are used by up-and-coming artists who want to get their music heard by as many people as possible—hence why you don't have to pay for a lot of what you listen to (subscription deals are available for both platforms if you want to support artists and get more features). You're not going to find any chart-topping material here, but the likes of Post Malone, Billie Eilish and Soccer Mommy got their starts on SoundCloud or Bandcamp.
You can listen through a web browser or you can install the SoundCloud or Bandcamp apps on your phone. There are livestreams to tune into as well as music organized by artist and album, and you're able to start listening without even creating an account—and if you do want to buy some music and support the artists you're listening to, it's all neatly handled in the same interface.
Stream Music on YouTube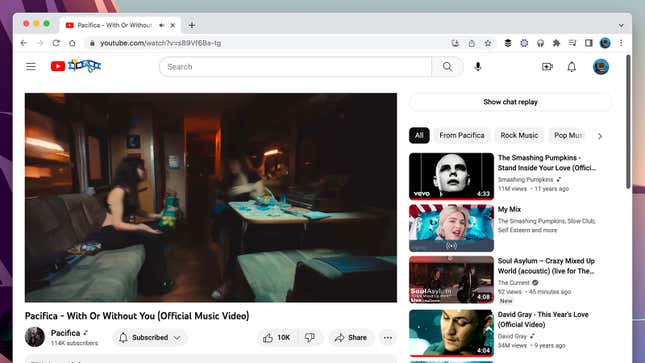 There's a vast amount of music available on YouTube, and—as with everything else on Google's video sharing site—you can listen to all of it for free, if you're prepared to put up with a bunch of ads. YouTube Premium is an option for $12 a month, if you'd like to remove the ads and get bonus features such as background listening on mobile, but that doesn't meet the criteria for this list.
You can find just about every song you'd like on YouTube, and then some. There's an almost endless number of b-sides, rarities and live cuts to get through as well, not to mention cover versions and remixes both official and unofficial (try Weezer's Blue Album without any guitars, for example). You can easily waste days going down various musical rabbit holes on YouTube.
Look out for "mixes" in your recommendations, which are YouTube playlists of music based around a song that you've already listened to. You can also create your own playlists through the YouTube website or the mobile apps, for a more intentional way of queueing up songs if you don't want algorithms to choose your routes for you.
Free streaming tiers on Spotify, Amazon Music, and more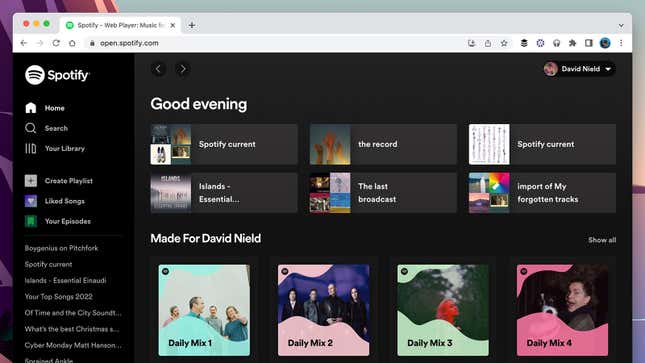 There are still certain music streaming services that have free tiers available, though these of course do come with conditions attached. In the case of Spotify, on the free tier you have to put up with ads, can't download songs for offline listening, and are restricted to shuffle mode in certain playlists on certain devices.
These sorts of limitations are pretty common. We've already mentioned YouTube, and you can use YouTube Music for free as well if you want—however, you can't listen to tracks in the background on your phone, you can't download songs to listen to while offline, and you have to put up with advertising in between songs.
There are various other options too, including Tidal, Deezer, and Amazon Music—all of which have a free tier and the option of upgrading if and when you need to. The benefits of upgrading include better quality audio, the removal of ads, not being stuck in shuffle mode, and being able to listen to downloaded music offline, but the free versions of these apps are all perfectly usable.