Lately I've been obsessed with finding the current location of 1950's robot star Garco. Garco appeared on numerous TV shows, including one of my favorite pieces of retro-space-futurism, the 1957 Disneyland TV episode, "Mars and Beyond."
I can't seem to find any clue as to where this robot might be stored. Is Garco sitting in some guy's basement in Billings? Some museum I've never heard of? Robot heaven? If you have any info on his whereabouts please contact me immediately. I will not rest until this lovable hunk of metal is found!
The article below announcing Garco's retirement is from the July 31, 1961 Los Angeles Times.
Garco Shows Signs of Wear, Will Retire

A mechanical man who can play chess, mix drinks, hammer nails and carry out other assingments with human encouragement will retire from active duty soon.

His mechanism is breaking down. The Garrett Corp. owns the robot.

"We are hoping to find a permanent home for him in the Smithsonian Institute or some other museum where he can be preserved for posterity," said Mickey Parr, a company spokesman.

Active Robot

Workers who built him eight years ago with surplus aircraft parts call him "Garco." They contend he has had more activity in his short lifetime than the average man sees in a span of 70 years.

Since 1953 Garco has taken part in several motion pictures, television shows, commercials and appeared at numerous charity events.

Delicate Child

But from the start Garco proved to be a delicate child. His problems arose from mechanical sickness, often causing his operating system to break down. As a result, the company always kept an engineer assigned to Garco. The engineer in charge of the mechanical man would keep Garco in his garage at home.

Mechanical Doctoring

Presently, Garco is receiving mechanical doctoring from Gray Rollo, 5308 Clearsight St.

"I've had a lot of fun working on him," Rollo said, "and at times I wonder if he isn't really human. He certainly acts more intelligently than some people I know."
G/O Media may get a commission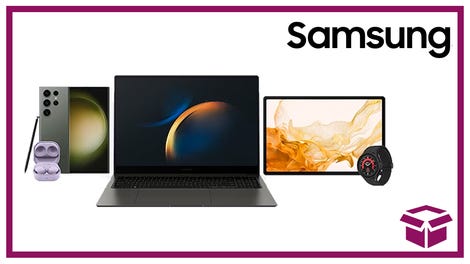 24 hour deals
Discover Samsung - Daily Deal
This post originally appeared at Paleofuture.com.