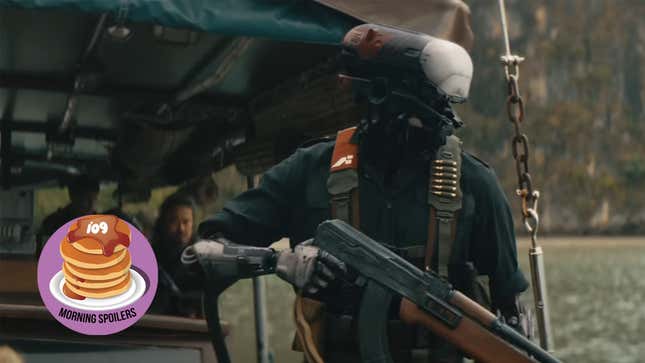 Saw X director Kevin Greutert teases the film's approach to John Kramer. Morfydd Clark and Matt Smith get all spooky about trees in supernatural folk horror Starve Acre. Plus, behind the scenes on the return of The Nun. To me, my spoilers!

Grace Byers on Horror and Comedy in The Blackening

Charlie's Angels 3
During a recent interview with Entertainment Weekly, McG discussed the possibility of directing a third Charlie's Angels movie starring Lucy Liu, Drew Barrymore and Cameron Diaz.
It would take a long discussion with those three wonderful performers who I adore. I was very happy to see Elizabeth Banks take the helm and do what she did, which was fun. There always seems to be chatter about that. I'm very happy to discuss it with Drew and Cameron and Lucy, but at the same time, I'm very happy to pass the torch. I mean, I love the Tim Burton Batman movies, I love the new Batman movies. It's just sort of like there can be a keeper of the flame and you can pass the torch.

Who knows? Maybe we've got one left in us that tells a very compelling story if the opportunity presents itself. I love the three of them so much. They put me on the map. They looked out for me when I was a first-time filmmaker. I was very nearly fired off that film on many, many occasions, and Drew stood up for me and I'm forever indebted to her. And obviously, those are three performers where God broke the mold. They don't make 'em like that. I mean, those are three special ones.
---
Saw X
During a separate recent interview with Empire, director Kevin Greutert promised Saw X will showcase John Kramer as a "smart engineer" who could appeal "to people beyond gore freaks."
Kramer is the centre of the story. They tried to make the last Saw without Tobin [Bell] and to me, that was a pretty gutsy move.

This one has pulled back to a somewhat more realistic level. Not maybe Saw I-level simplicity, but close. The more that the audience can get the sense that a smart engineer – which he is – could figure out what to do with these parts and make it work, the better. [Saw X] is an emotional journey that you go on with John Kramer, and less a slaughterhouse that you experience from the point of view of the victims. Obviously there will be people that can't handle it, but I think it has a good chance of appealing to people beyond gore freaks.
That said, Coming Soon confirms Saw X has been rated "R" for "sequences of grisly bloody violence and torture, language, and some drug use."
---
The Creator
In conversation with /Film, Gareth Edwards revealed the visual design of The Creator was inspired by the simple idea, "what if the Sony Walkman won the tech war instead of the Apple Mac?"
The way we tried to quickly describe the design aesthetic of the movie is that it's a little bit retro-futuristic. So it was like, imagine the Apple Mac hadn't won the tech war, and the Sony Walkman had. So everything has this sort of '90s, '80s kind of Walkman, Nintendo [vibe]. We looked at all the product design from that era, and kind of riffed off little pieces and tried to put it on the robots.

And the robots ... we did a whole pass at one point where we took insects, and we took insect heads and tried to make it as if that insect had been made by Sony, and changed it into product design. Whether it was a praying mantis or things like [that]. And then equally, we took products and tried to turn them into organic-looking heads. So we took things like film projectors and vacuum cleaners and things like this and just messed around. And usually took both of those things and put them together and deleted pieces and just kind of kept experimenting. It was kind of like evolution in real life. It's like DNA getting merged together with other DNA and trying to create something better than the previous thing.
---
Starve Acre
Bloody-Disgusting has our first looks at Morfydd Clark and Matt Smith in Starve Acre, a folk horror movie set in 1970's England following Richard and Juliette, a couple "whose seemingly idyllic rural English family life is thrown into turmoil when their son Ewan starts acting out of character. At Starve Acre, their remote family home, archaeologist Richard buries himself in exploring a folkloric myth that the ancient oak tree on their land is imbued with phenomenal powers, while Juliette turns to the local community to find some kind of peace."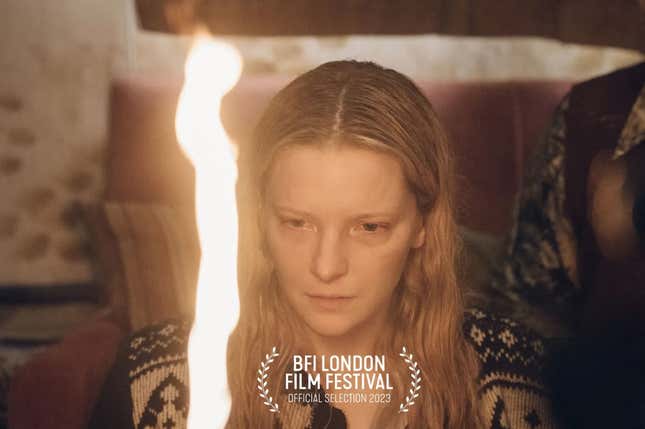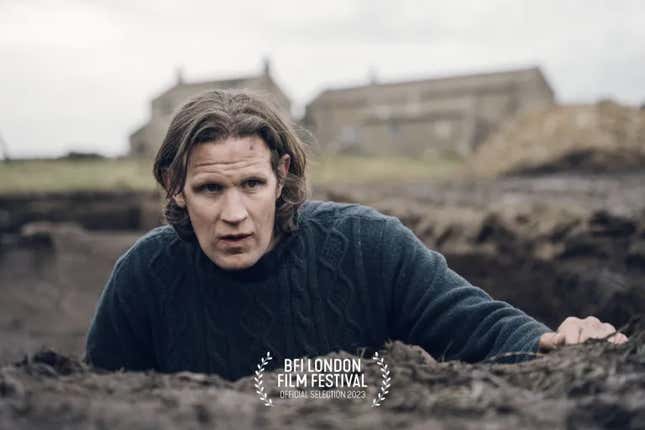 ---
Poor Things
Coming Soon also has a new poster for Yorgos Lanthimos's new Frankenstein-inspired film, Poor Things.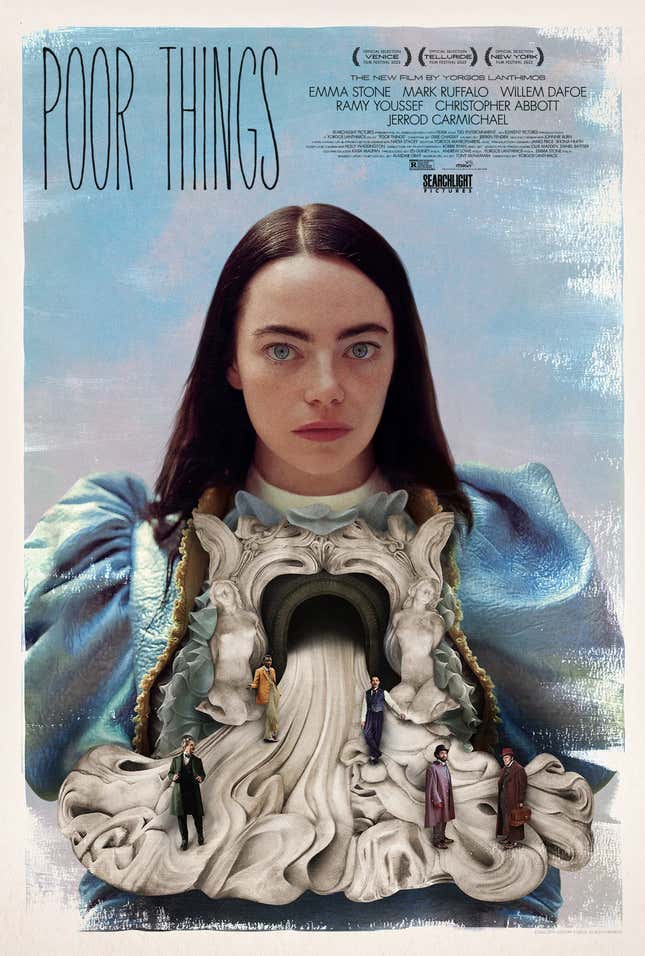 ---
The Nun 2
The cast and crew of The Nun 2 discuss The Conjuring franchises' tenth anniversary in a new featurette.
---
King of Killers
Meanwhile, Lionsgate has released a new clip of Frank Grillo punchin' and kickin' in King of Killers, a film adaptation of the graphic novel by Kevin Grevioux.
---
Five Nights at Freddy's
Chica presents Mr. Cupcake to a burglar in the latest trailer for Five Nights at Freddy's.
---
Bargain
Elsewhere, an untimely earthquake upsets an auction for human organs in the trailer for Bargain.


---
Archer
Finally, Archer tracks a villain to an exclusive resort in the synopsis for "Face Off," the sixth episode of his final season at FX.
Archer tries to find an elusive villain at an exclusive resort, while Lana learns some explosive truths about running a spy agency. Written by Matt Roller.
---
Want more io9 news? Check out when to expect the latest Marvel, Star Wars, and Star Trek releases, what's next for the DC Universe on film and TV, and everything you need to know about the future of Doctor Who.