After a year of protests by its own staff against its work with the military, alleged plans to build a censored Chinese search engine, and handling of sexual harassment allegations against executives, Google is doing some soul-searching and self-reflection over the true meaning of "Don't be evil." Just kidding! According to the Times of London, they're doubling down on finding and firing leakers.

Word of a renewed effort to root out staff who dare talk to media comes via Jack Poulson, a former research scientist with Google who said he left the company because of his concerns over Project Dragonfly, the censored search engine Google is reportedly building to enter the Chinese market with the blessing of state censors. Poulson told the Times that stopping leakers is now the "number one priority" for Google management, with staff forming an internal web page to report unauthorized contact with media and one senior engineer shouting "Fuck you leakers" at an all-hands meeting. The paper wrote:
Employees at the company's headquarters near San Jose, California, are encouraged to monitor their colleagues and list on a web page within Google called "Stopleaks" any confidential information that they see externally. Anyone who is caught revealing information to the press is fired.

Tensions between employees over leaks to the press have also resulted in foul-mouthed arguments, Mr Poulson revealed. During a question and answer session at a company-wide meeting, a senior engineer took the microphone to shout "F*** you leakers" at his fellow colleagues.... [Poulson] said employees' concerns about Dragonfly have largely been ignored by management, who are focused on preventing leaks. "The narrative is that leaking is bad and that the number one priority is to prevent any leaks," said Mr Poulson, who worked for Google for two- and-a-half years, both at the company's headquarters and its office in Toronto.
Notably, Poulson wrote in a letter to members of the Senate Committee on Commerce, Science, and Transportation that he had only learned of Dragonfly from public media reports originating in the Intercept, despite efforts from employees to get senior management to disclose more information about what they were working on. Similarly, Google's work with the Pentagon to build AI tools for analyzing drone footage became public knowledge via anonymous employees who spoke with Gizmodo. Its handling of at least three cases of senior managers accused of sexual misconduct, which included non-obligatory cash payments to two departing executives and the third remaining "in a highly compensated post at the company," became known in part because of current and former staffers who spoke with the New York Times, many anonymously.
Battles over Google's alleged culture of secrecy are not new. In 2016, court documents from a lawsuit by a Google engineer who said he was falsely accused of leaking to the media alleged that employee confidentiality agreements restricted staff from making public "without limitation, any information in any form that relates to Google or Google's business that is not generally known." News of an internal "spying program" (Stopleaks) also emerged that year. But with three of the tech giant's biggest PR headaches this year being at least partially the result of whistleblowers who spoke up, management seems to be tackling the problem more belligerently.

G/O Media may get a commission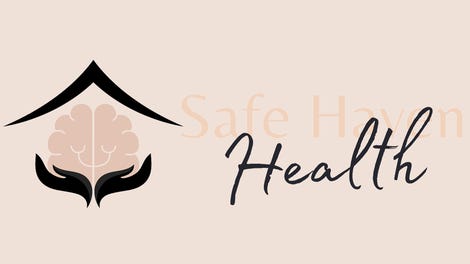 Addiction counseling
Safe Haven Health
Fellow tech giant Facebook, which has been plagued in recent history with innumerable scandals ranging from privacy failures to allegations of complicity in genocide, has also reportedly been cracking down on leakers. In November, the Wall Street Journal reported that CEO Mark Zuckerberg had declared the company to be "at war" to protect its image and blamed the media for "bad morale," which could be charitably described as a fundamental misunderstanding of the problem. Soon after, Zuckerberg basically began claiming that some of the company's recent scandals were fake news. A report in BuzzFeed News alleged that some Facebook staff were paranoid enough to use disposable "burner phones" to discuss issues at work, with one leaker telling the site:
"It's otherwise rational, sane people who're in Mark's orbit spouting full-blown anti-media rhetoric, saying that the press is ganging up on Facebook," a former senior employee told BuzzFeed News. "It's the bunker mentality. These people have been under siege for 600 days now. They're getting tired, getting cranky — the only survival strategy is to quit or fully buy in."
In a separate incident, an executive at Amazon publicly chastised "the genius leaking info" about the company's nationwide search for a location for its second headquarters, saying whoever had leaked information about a rumored site in northern Virginia (later confirmed) should "stop treating the NDA you signed like a used napkin."

Gizmodo has reached out to Google for comment, and we'll update this post if we hear back. Unrelatedly, anyone reading this with information on the goings-on at any major tech company can tip Gizmodo using our anonymous SecureDrop system, by sending an email to tipbox@gizmodo.com, or contacting any of our writers directly.