Google announced on Friday that it has purchased the music licensing company RightsFlow for its detailed information about who should get paid when any of over 30 million songs get played.
Neither Google nor Rightsflow would comment on the deal beyond their official statements, but we have pieced together some of the reasons Google would purchase a music licensing company like RightsFlow, which deals with "mechanical" royalties owed to songwriters, publishers, and other copyright holders. They whenever a non-human thing - like a compact disc, website, or music app –plays music.
RightsFlow, pictured here, now belongs to Google, which will use it to simplify royalty accounting on YouTube and possibly other music services.
The big reason Google would do this is that YouTube continues to be such a massive free music destination. It simply made more sense to buy RightsFlow outright to help keep its administrative and legal costs down, than to continue to rely on its services alongside other RightsFlow clients such as Rhapsody.
G/O Media may get a commission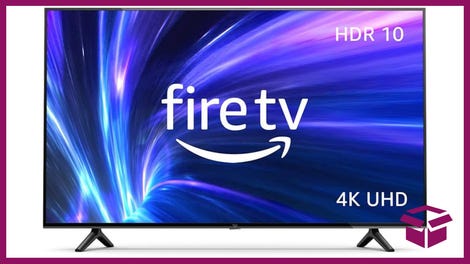 42% Off
Amazon Fire TV 50" 4K Smart TV
To be clear, this doesn't give Google any rights to this music; it just makes those rights easier to deal with.
The acquisition, announced on Friday (when companies typically announce stuff they don't want people paying attention to) is more evidence that Google is serious about YouTube as a free music destination. It should now be able to add even more music without worrying as much about lawsuits or expensive accounting.
Once Google has identified songs uploaded to YouTube using its Content ID fingerprinting technology, it should be able to figure out more easily which publishers and songwriters to pay. This could also help Google deal with its Google music store or other Google stuff in the future, although for now, Google's focus for this deal is squarely on YouTube.
RightsFlow, recently named the #8 most desirable place to work in New York by Crain's New York Business, owns information that is mostly publicly available. What makes it valuable is its ability to search all that data, making it easier to license lots of songs at once.
So, basically, Google just acquired a search engine, sort of like Google itself - except now, it could just have just one (admittedly very busy) user.
Evolver.fm observes, tracks and analyzes the music apps scene, with the belief that it's crucial to how humans experience music, and how that experience is evolving.