Earlier this month, we brought you panoramic views of the Liwa Desert near Abu Dhabi, thanks to a Google Street View camera mounted on the back of a camel. Today we're taking you deep into the forests of Tanzania, where Google has brought you images of Gombe National Park, home of Jane Goodall's chimpanzees.
The summer of 1960 was an exciting time to be alive. It was the year that U.S. satellite snapped the first photo of the Earth from space. The CERN particle accelerator was switched on for the first time. The Beatles got their name. And a 26-year-old Jane Goodall got on a plane in London and found herself, for the first time, in Gombe Stream Game Reserve (now Gombe National Park) in Tanzania. She carried with her just an old pair of binoculars and a notebook.
Almost every day since July 1960 the chimpanzees of Gombe have been under human observation, allowing us complete life histories for more than forty chimps. It was there that Goodall first discovered that chimpanzees can make and use tools, once thought to be the sole domain of our species. It was there that researchers first discovered that chimpanzees were not the peaceful vegetarians we once thought they were. The apes work together to hunt monkeys, and go to war with neighboring chimp troops.
As Googler Allie Lieber explains at Google's Lat-Long blog, they obviously didn't strap a Trekker - that long camera that sticks up from the Google Street View car - onto a chimpanzee or a baboon. Instead, a couple of Google employees, including Lieber, wandered around the park carrying Trekkers on their own backs.
Pushing through the brush, carrying the Street View Trekker, we collected thousands of 360 degree images along the narrow paths of the park to share with the world. We first stopped at a location Jane calls "The Peak"—her favorite vantage point. I could imagine her looking out over the canopies, peering tirelessly through her binoculars, writing in her notebook, and observing these beautiful animals as they swung through the trees.

In the spirit of preservation, the [Jane Goodall Institute] plans to use Gombe Street View as a unique archive of this special place, available to future generations of researchers. This imagery complements JGI's current monitoring efforts using satellite imagery and mapping to protect 85 percent of the remaining chimpanzees in Africa. Young people will also be inspired to explore the wild through the 360 degree imagery as part of JGI's educational program, Jane Goodall's Roots and Shoots.


This Street View collection is our small contribution to the already rich legacy of science and discovery at Gombe. Wherever you are, take a moment to experience what it's like to be Jane for a day: peek into her house, take a dip in Lake Tanganyika, spot the chimp named Google and try to keep up with Glitter and Gossamer.
G/O Media may get a commission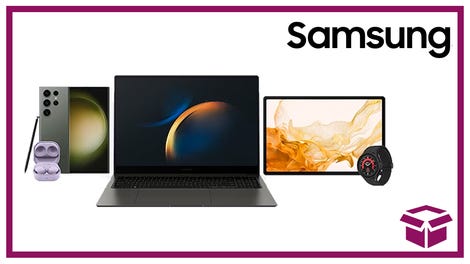 24 hour deals
Discover Samsung - Daily Deal
Goodall hopes that allowing people at home to experience Gombe through Street View will encourage people to care more about the natural world and conservation:
When I went to Gombe, I set out to observe and learn about the amazing chimpanzees who make their home there. What I learned in my years of research at Gombe inspired and enriched me. I hope that your journey through this website and the Street View imagery takes you on a similar voyage of learning and discovery.

Through my time at Gombe and the years that followed, I learned first-hand how important it is for each of us to understand the world we share. Because only when we truly understand will we begin to care, and only when we truly care will we take action. This is how change happens. This is how we will make the changes we need to live in balance and harmony on this planet we all call home.
[Google Lat-Long; Google Maps]
Header image via Google Lat-Long. Despite the file's name on Google's blog - monkey.png - it is most definitely a chimpanzee named Gizmo, not a monkey. Chimpanzees are apes. Not monkeys. Cool? Cool.