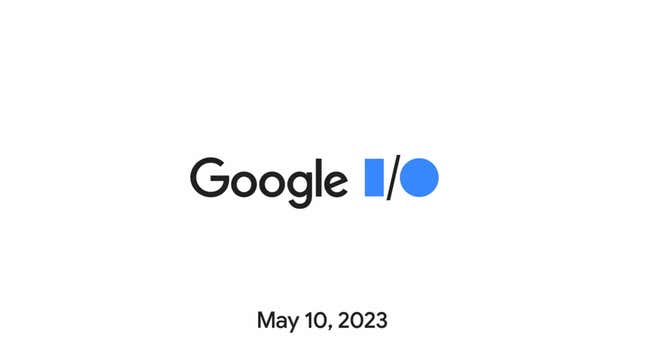 Google announced its annual developer conference this week in the most annoying way possible—with a Glass Onion-style puzzle invite encouraging developers to bring their friends along for the "fun." Google eventually revealed that Google I/O 2023 would be a hybrid event taking place May 10 at the Shoreline Amphitheater in Mountain View, CA.

Most notably, it seems the conference is only one day long this year, rather than the usual 2-3 additional days of breakout sessions after the initial keynote. Regardless, we'll be there to ring in the new announcements, and we're already looking at what might be on the roster for Google's annual "state of the union" keynote.
The company typically uses Google I/O to herald its AI and machine learning efforts. There will be an abundance of that this year, with so many new players dabbling in artificial intelligence. But there will likely also be some news about the Google products we rely on daily.