Bad news for fans of innovative email systems: Inbox by Gmail is shutting down, less than four years after it first saw the light of day. If you're a deeply invested Inbox user, where can you find the same sorts of features and tools beyond next March? We've got some ideas.
You might want to go back to Gmail
Google says Inbox users should head back to Gmail, because of course it would. Smart features like email snoozing, smart replies, and nudges—first introduced in Inbox—have now made their way to Gmail proper, both on the web and in the mobile apps.
If you don't like them, you can turn off smart replies (where Gmail suggests auto-responses for you) and smart nudges (reminders to follow up on emails) through the respective settings screens on the web and in the mobile apps. If you're migrating from Inbox, though, we assume you want to keep them.
Regular Gmail now shows attachments outside of a conversation thread to, though it doesn't work quite as well as the thumbnail previews you get in Inbox at the moment. There's also no equivalent in Gmail for Inbox's Highlights tab that surfaces your most important emails first (though the Primary tab sort of does the same job).
G/O Media may get a commission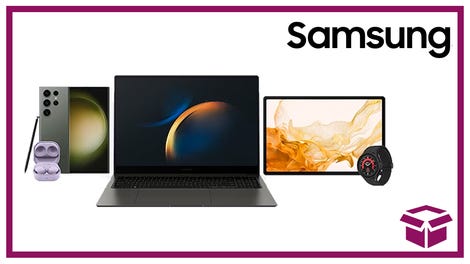 24 hour deals
Discover Samsung - Daily Deal
You can't pin emails in Gmail as you can in Inbox, or see emails you've pinned in the other product—Google suggests using stars or custom labels instead. Starred emails stay in the Primary folder in regular Gmail, so they work along the same lines as pins, but you'll have to remember to run a pinned email audit before you leave Inbox to make sure nothing gets lost in the transition.
Gmail won't automatically bundle emails into groups for travel, finance, purchases and so on either as Inbox does. What it does do is sort emails into tabs (including ones for social notifications and promotional emails), so there is some crossover there—click the cog icon in Gmail for the web and choose Configure inbox to pick the tabs that are visible.
Finally, reminders aren't moved across from Inbox to Gmail. These remain something of a mess across Google's products generally—the Inbox reminders synced with your Google Assistant reminders, but not with reminders in Google Keep (keep up at the back).
Since the big Gmail redesign of 2018, you can have either Google Keep or the new Google Tasks available as a pane in Gmail on the right-hand side, but you're still going to have to move your reminders over manually—these apps don't share reminders with Inbox or Google Assistant.
On Gmail for mobile, you get some but not all of the slickness of Inbox: You can swipe away conversations to archive them, but this action can only be customized in the Android app; and whether you're on Android or iOS, snoozing emails takes three taps rather than a single swipe as it does in Inbox.
As imperfect as it is, Gmail is just about the best replacement for Inbox loyalists, as you would expect—it's made by the same company, it offers some of the same features, and it's likely to become more Inbox-like in the future.
You might want to try Outlook.com
Wait, wait, come back... the staid and dry Outlook.com has been slowly getting better and better in recent years, and if you've not given it so much as a passing glance since Inbox first launched, it might be worth a reassessment.
You need a Microsoft account to use Outlook.com, but it's free to set up and you can manage all your Gmail messages via IMAP—there's no need to suddenly swap email providers. It's fair to say that the Outlook.com interface still lags behind Gmail, but it's much faster and cleaner than it used to be.
Gmail's iconic conversation view is now available in Outlook.com, attachments are previewed outside conversation threads (a little like Inbox), and the new Focused inbox is an attempt to bring the most important messages to the top (a bit like the highlights function from Inbox). Outlook.com even matches the Inbox pinning feature, something Gmail can't do.
There's no smart reply or smart nudge function here, but you do get an integrated tasks pane—which lists flagged emails as well as tasks you've added manually—which might be enough to replace your reminders from Inbox... or you could just keep using Google Assistant on your phone instead, to save moving all your reminders over.
Over on mobile, with the Outlook apps for Android and iOS, it's a similar story—you don't get everything Inbox has, but you do get some useful features, access to your Gmail, and a polished interface. You also get the option to snooze messages, which Outlook confusing calls scheduling messages (these muted emails reappear at the time of your choosing, and you can access them but not snooze them from the web).
With the ability to power through your emails with swipes and snoozes on mobile, pinned emails and tasks on the web, attachment previews and more, Outlook is a decent Inbox alternative—if not quite as comprehensive as Gmail.
You could check out these other options
Unfortunately, the email client scene isn't as vibrant as it once was. Email upstarts like Mailbox (which helped inspire Inbox) and Newton are gone, the promising Astro is now part of Slack, and Apple doesn't seem particularly interested in making an email app that doesn't feel stuck in 2010.
What good options remain are largely iOS/macOS exclusives, so are only of interest if you're already invested in the Apple hardware ecosystem. Spark apes Inbox in several ways, offering smart email sorted, pinned emails, follow-up reminders and the ability to snooze and sort emails with a swipe.
Thanks to Gmail's IMAP access you can get your messages from Inbox right into Spark, though your pins and snoozes won't carry over, so you'll need to set those up from scratch. You'll also have to get used to a desktop client rather than a web interface—Spark says a web app is on the way, together with Windows and Android apps, but for now you need an iPhone, iPad, or Mac.
If that matches you, Spark is worth a look. Its smart sorting works well, you can schedule the sending of emails, save attachments straight into cloud apps, and even collaborate on emails with other people. You get a built-in calendar, but for tasks you'll need to connect a service like Todoist or Things.
Also on the table for Mac and iPhone users is AirMail: It doesn't have quite the same number of features as Spark, but you can import Gmail messages, sort and snooze emails with a swipe, and generally get through your inbox faster. On the downside, the iOS app will set you back $5, whereas Spark is free.
Airmail doesn't include smart replies but it does have templates to make the sending of standard emails that little bit more straightforward. The app also includes an integrated to-do list, which you can add emails too, giving you a rough approximation of the pinned items feature in Inbox.