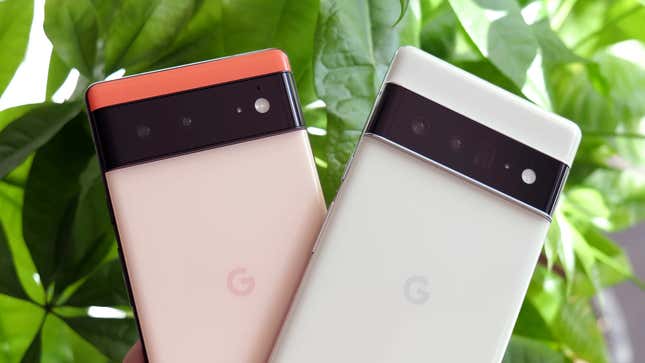 Two months before many users' initial Pixel Pass subscription was supposed to come due, Google is altering the nature of the agreement, canceling the service altogether, and letting customers loose with some discounted subscriptions and a $100 pity prize.
Is Google's New $1,800 Pixel Phone Worth It? | Gizmodo Review
Two years ago, Google started offering users a $45 per month all-in-one subscription called Google Pixel Pass. The service bundled cloud storage, YouTube Premium, Google Play, Preferred Care protection, and a small discount on their next Pixel upgrade.
That's done now. On Tuesday, Google said it is no longer offering Pixel Pass for any new Pixel purchases. Users will also be unable to renew their Pixel Pass subscriptions. On its FAQ page, Google said it was "committed to fulfilling our promise for the full 2-year term on the Pixel Pass subscription." Still, the company didn't exactly offer any concrete reason why it was cutting users off. Instead, Google said, "We continue to evaluate offers based on customer feedback and provide different ways for them to access the best of Google."
The Pixel Pass arrived in time for the Pixel 6 back in 2021 and allowed users to pay off their phone over time while receiving discounts on practically all of Google's user-end services. The service also worked for the Pixel 7 release.
Pixel Pass was also supposed to offer a small discount toward their next Pixel purchase, and on Tuesday the company said those who have the subscription can still upgrade their Pixel device two years after their initial phone purchase. Those who trade in their current pixel get $100 toward their next Pixel purchase from the date they originally signed up for the service.
"You can continue with your current Pixel Pass subscription for a period of 2 years from the date on which you subscribed to Pixel Pass. By the end of the 2 year term, you can't upgrade to a new phone with Pixel Pass."
The company isn't issuing any refunds, but the company is offering a $100 loyalty reward credit to active subscribers depending on whether they subscribed through the Google Store or Google Fi Wireless. This credit should be usable outside their Pixel Pass subscription. According to 9to5Google some users have already received their pity prize. Still, for those using Pixel Pass for their Google Fi Wireless, they will no longer receive the $5 discount on their plan.
Once Pixel Pass users' term is up, Google will force individual subscriptions on them, including Google One, Google Play Pass, and YouTube Premium individually, though at a discounted rate.
Users can still unsubscribe from Pixel Pass by paying off the rest of their phone, but doing so loses them access to their bundled memberships. It's just the latest in a long line of devices and services the company has killed off over the years, but Google has apparently been planning to drop its all-in-one subscription for months now. As pointed out by The Verge, Google previously told one user it wasn't offering Pixel Pass for its latest Pixel Fold.
Google is set to show off its Pixel 8 at its "Made By Google" event on October 4th. Obviously, Pixel Pass won't be available for the company's latest phone. While Pixel hardware has remained high quality since the Pixel 6, especially for the price, Google has once again shown that customers should be very hesitant to invest in any kind of subscription deal with them if things could change just before the original two-year contract is supposed to come due.