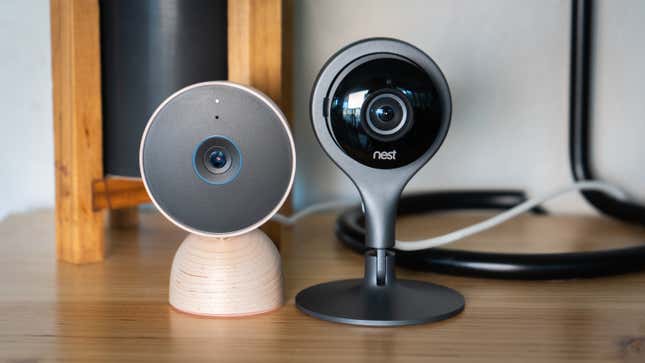 Within the coming weeks, you should see options in the Google Home app for any indoor Nest cameras you have in your smart home from the original 2015 run. Finally, all my Nest security cameras can be accessed and maintained from the same app. Google announced a while back that it would eventually deprecate the Nest app for its earlier generations of security cameras and move all functionality over to the Google Home app. The company officially declared the time has come in its Nest community forums.

No Google AI Search, I Don't Need to Learn About the "Benefits of Slavery"
Google says that all eligible Nest Cam Indoor users will get an email once everyone has access. Note that this feature is technically still in the testing phase. It's only available through the Home app's Public Preview, which you can still sign up for if you feel you're missing out.
The update lets you scrub through the old Nest camera's feed history, which you couldn't do before in the Google Home app. It'll help reduce reliance on the Nest app, though some key features are still missing, like creating and downloading custom video clips. Google says it's not changing the legacy Nest app and that you can continue to use it as you did before, but the writing is on the wall: the Nest app is bound for the chopping block.
There is a caveat: once you switch to the Google Home app, you can no longer access the camera through the Nest app. However, you can opt out of the Public Preview and reverse the process if you're not ready to commit to change. Google plans to follow up with updates to other older model cameras. The Nest Cam Outdoor camera is next on the list, with promises of "more to come."
I can easily recall a handful of times that I've missed out on security notifications because I opened up the Google Home app instead of the Nest one. Though it's been a long time coming, I'm happy to see my first-gen and next-gen cameras consolidated. At the very least, Google didn't wholly abandon those long invested in the Nest ecosystem. Here's to hoping it sticks with it even as the smart home starts sizzling out.