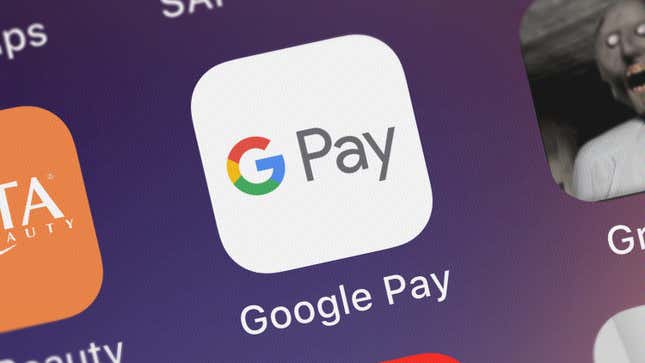 Sorry Venmo and CashApp heads, you're missing out. Earlier this week, Google Pay users began reporting that they were receiving phantom payments in their accounts. The amounts ranged anywhere from a few bucks to over $1,000.

Google's Antitrust Case Is the Best Thing That Ever Happened to AI
A post on the r/GooglePixel subreddit chronicles different users' experiences with the snafu, with the original poster claiming that they received six different payments. According to the Reddit thread and a post on Twitter by Mishaal Rahman, a message sent along with the payments indicated that users were being rewarded for "dogfooding the Google Pay remittance experience." Dogfooding is a process that involves tech developers using their own product the way a user might in order to test it.
"Uhhh, Google Pay seems to just be randomly giving users free money right now," Rahman tweeted. "I just opened Google Pay and saw that I have $46 in 'rewards' that I got 'for dogfooding the Google Pay Remittance experience.' What."
As Ars Technica points out, the language in the message sent with the payments indicates that these rewards should have only gone out to Google developers in a potential effort to test the Google Pay software. Google did send an email to its users explaining the issue, a screenshot of which was also posted to Twitter by Rahman. Google explained that the cash credits were sent to users unintentionally. If Google was able to remove the credit from your account, then it already did before you received the email. If you had already cashed out at this point, keep the money-no harm, no foul.
Last summer, Burger King sent out ghost receipts to its customers for orders they never placed. The emails were all sent out around midnight, and Burger King told Gizmodo at the time that it was due to an internal processing error. With the rise of AI-automated systems, we'll surely see more and more unintended phantom communications between companies and users.