Remember when Google showed off a cool trick that would automatically remove things like fences or window panes from the foreground of your photos? Originally demoed at Google I/O 2017, the object-removal feature was supposed to be incorporated into Google Photos. But after waiting a year for the feature to go live, Google's annual dev conference swung 'round again and object removal was still a no show. So what happened?
According to an interview between the Google Photos team and XDA, the sad truth behind why object removal never happened may simply be because the feature got de-prioritized and moved below other, apparently more important features in the Google Photos development queue, such as some of the machine learning enhancements built into Google Lens (which is part of Google Photos).
Paraphrasing the Photos team, XDA wrote: "While the technology is certainly available and can be deployed, the team approaches building their product by prioritizing what's most important for people. Hence, the Photos team prioritized other applications of machine learning above this feature."
In fact, it seems that the tech behind object removal is still lurking around somewhere, and could possibly still be deployed, assuming Google ever decides it's worth finishing.
When object removal was first announced, people were impressed by its apparent ability to seamlessly remove distracting elements from photos. It was like a smarter version of the content-aware fill feature in Photoshop, that didn't need you to go in and manually edit pictures to get the desired effect—Google Photos would just do it automatically.
While it's certainly a bummer that one of the highlight features teased at Google I/O 2017 never got finished, in some ways, this is a good reminder that not every project makes its way to completion. Some projects crash and burn from a lack of resources, while others may be too farfetched to ever succeed. It's possible that was the case for Google Photo's splashy object removal demo, or maybe it was simply pushed aside when the team decided there was more important stuff to work on.
G/O Media may get a commission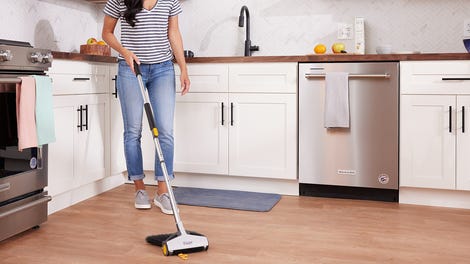 BOGO 50% Off
Flippr - BOGO 50% Off
It's not a super exciting end to a once awe-inspiring feature, but at least now we know a little bit more about what happened.