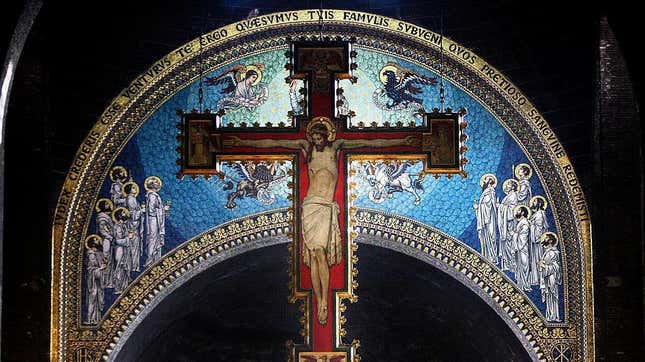 In a witch hunt to out gay priests, a conservative Catholic nonprofit in Denver has poured $4 million into buying data it claims is primarily sourced from Grindr and other gay dating apps, according to the Washington Post.
The group, Catholic Laity and Clergy for Renewal, claims to have purchased location and usage data from apps including Grindr as well as Growlr, Scruff, Jack'da and even OkCupid from 2018 to 2021. Cross-referencing that information with church residences housing priests led the project's organizers to their targets, according to materials seen by the Post. A person answering a phone number listed in tax documents for the group declined to comment.
This isn't the first report suggesting Grindr data has exposed users. In 2021, location data said to come from Grindr was used to out a Catholic priest named Monsignor Jeffrey Burrill, who had apparently visited gay bars. Burrill resigned his post. The Washington Post's report says that members of Catholic Laity were involved in outing him.

Catholic Laity and Clergy for Renewal is run by philanthropists named Mark Bauman, John Martin, and Tim Reichert. The Washington Post obtained recordings of the groups closed-door meetings, and reviewed leaked documents and public records to uncover the non-profit's shady dealings.

Grindr spokesperson Patrick Lenihan said that Catholic Laity's claims about its data are unvalidated, and it's not possible for location data sourced from the app to leak in the ways described, thanks to changes the company made to its systems in 2020. "We are infuriated by the actions of these anti-LGBTQ vigilantes," Lenihan said. "Grindr has and will continue to push the industry to keep bad actors out of the ad tech ecosystem, particularly on behalf of the LGBTQ community. All that group is doing is hurting people."
G/O Media may get a commission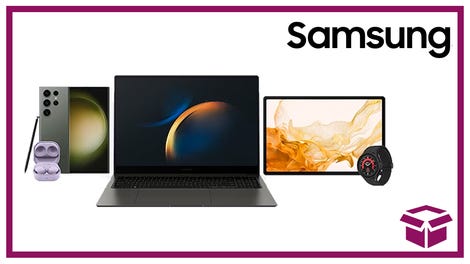 24 hour deals
Discover Samsung - Daily Deal
There are no laws in the US protecting you from companies who want to buy and sell data about people's location or sexuality. In fact, it's perfectly legal to sell consumer data about almost any subject because there are basically no privacy laws that apply nationwide.
Grindr, like many apps and websites, partners with ad tech vendors to target users and potential new customers with ads. In the ad tech systems's byzantine chain of data exchanges, some data brokers intercept data and repackage it for sale.

Lenihan told Gizmodo that Grindr made changes to the data it shares with its ad tech partners in 2020, which came after a study showed the company endangered users by exposing information that could reveal people's identity and sexuality. However, reports in 2022 suggested that you could still buy historic location data from Grindr.
Lenihan said Grindr shares far less data with its limited advertising partners than the industry standard, and goes out of its way to avoid sharing precise location data. Lenihan said Grindr users have the option to opt-out of targeted advertising. He said the company stands against individuals and groups attempting to attack the LGBTQ community.