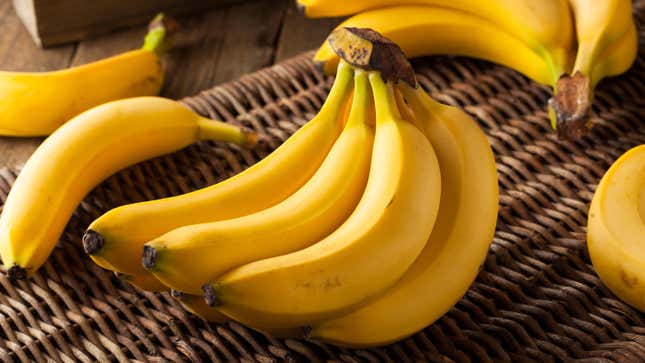 Scientists in Spain have perhaps finally settled an important debate: Men really can be "growers or showers." The team examined data from hundreds of men and found that their penises fell along a spectrum of added length during erection. The urologists didn't uncover any factors associated with having either type of penis, though, and the largest proportion of men were somewhere in the middle.
Meet Microsoft's New Surface Laptops
The research was conducted by urologists in Madrid, Spain. They were earnestly interested in the topic, since a penis's ability to stretch when erect could impact the kind of health care they would provide to their patients. If someone needed penile surgery, for instance, the best method might differ for someone with a penis that substantially grows during erection compared to one that doesn't.
They conducted ultrasound scans on more than 250 men before and after their penis became erect and found that penis growth followed a standard distribution curve. They considered men to be "growers" if their flaccid penises grew by more than 56% and "showers" if they grew by less than 31%. Roughly a quarter of men belonged to each group, with the remaining half falling in-between the two categories.
The findings were presented over the weekend at the European Association of Urology (EAU) Congress in Milan.
These sorts of preliminary studies have yet to be formally peer-reviewed, so the findings should be viewed with added caution. It's also worth noting that this data comes from a sample of men who visited hospitals and clinics in Spain, so they might not be a representative slice of the average man. At least one other study has looked at the question, though, and similarly found that men seem to fall along a continuum of grower to shower.
The team was hoping to spot something in the men's medical histories that could predict their tendency to have either type of penis. But, alas, they failed to find any correlation between added penis length and age, weight, smoking status, or other health conditions. Showers did tend to have larger flaccid penises in general, though (4.4 inches compared to 3.5 inches). Conversely, growers tended to have a thinner tunica albuginea, the thick fiber layer that surrounds and protects the spongy penile tissue. This difference in the tunica albuginea might mean that growers have more elastic penises, but the authors say more research is needed.
It's possible that there are other factors behind being a grower or shower that the team wasn't able to investigate. But it could also mean that neither type of penis really affects a man's health, or vice-versa. Either way, their research does seem to answer a common question of men all around the world.
"In the meantime we have defined what constitutes a 'grower' or a 'shower' in a scientific way, which will be important for the future," said Manuel Alonso-Isa in a statement released by the European Association of Urology.