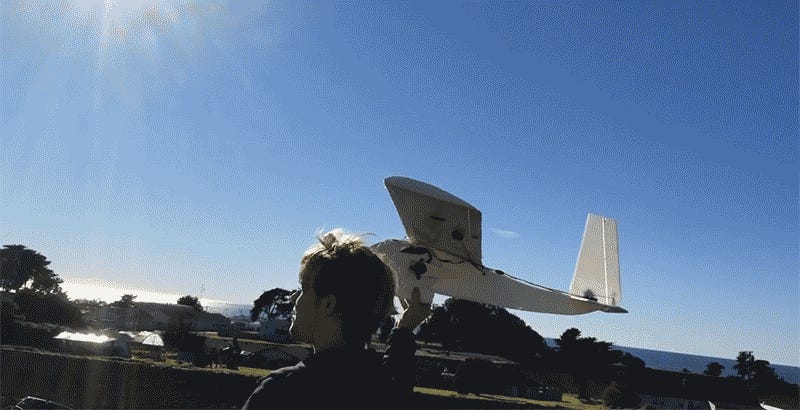 When their electric heater breaks, most people would just toss it in the trash. But Samm Sheperd instead saw potential in his busted heater, so he salvaged its internal impeller and used it to build a dirt cheap, remote control, jet-powered airplane.
Sheperd's plane isn't going to win any beauty pageants; it's a hodge-podge of wiring, electric motors, styrofoam, and glue. But it flies, and surprisingly well, given most people would just throw away its most crucial components. [YouTube via Laughing Squid]
---
Toyland: We love toys. Join us on Facebook or follow us on Twitter.