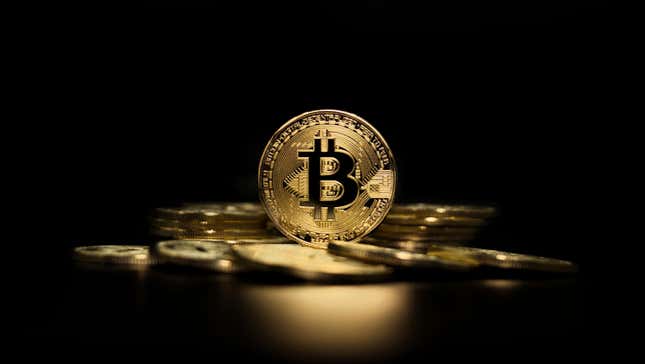 A man accused of hacking Twitter accounts in a Bitcoin scheme pleaded guilty on Tuesday for his role in cyber stalking and computer hacking that exploited numerous high-profile social media accounts. Joseph James O'Connor, 23, was extradited to the U.S. from Spain last month where he awaited trial for harassing, threatening, and extorting his victims.
Twitter Is Shifting Right | Future Tech
O'Connor was first arrested in Spain in 2021 for his role in taking control of public figures' Twitter accounts, amounting to 130 targeted accounts in total including then candidate, now President Joe Biden, Kim Kardashian, and Elon Musk. In July 2020, O'Connor wrote on Biden's account, "All Bitcoin sent to the address below will be sent back double! If you send $1,000, I will send back $2,000. Only doing this for 30 minutes. Enjoy!" Business Insider reported.
Twitter responded by shutting down all verified accounts, and disabling the tweet feature, as it tried to target the hackers. "We detected what we believe to be a coordinated social engineering attack by people who successfully targeted some of our employees with access to internal systems and tools," Twitter's support team wrote at the time.
An FBI investigation found that O'Connor and his co-conspirators had managed to transfer control of some Twitter accounts to unauthorized users for a fee. In some cases, the group used the control for personal gain to defraud other Twitter users, and the investigation found O'Connor had agreed to purchase access to one account for $10,000, according to a DOJ news release.
O'Connor was also found to have blackmailed an unnamed public figure using private Snapchat images unless the victim agreed to post public messages related to his online persona and stole cryptocurrency worth $794,000 from a Manhattan-based crypto company.
Assistant Attorney General Kenneth A. Polite, Jr. of the DOJ's Criminal Division said in the release, "Like many criminal actors, O'Connor tried to stay anonymous by using a computer to hide behind stealth accounts and aliases from outside the United States. But this plea shows that our investigators and prosecutors will identify, locate, and bring to justice such criminals to ensure they face the consequences for their crimes."
O'Connor pleaded guilty to conspiracy to commit computer intrusion and two counts of committing computer intrusions, each carries a maximum sentence of five years in prison. He also pleaded guilty to extortive communications, which amounts to a maximum of two years in prison, two counts of stalking for a maximum sentence of five years in prison each, and making threatening communications, which carries an additional maximum sentence of five years in prison.
As part of his guilty plea, O'Connor agreed to pay restitution to all victims and forfeit just over $794,000. He will be sentenced on June 23 in a New York district court.
"Today's guilty plea is confirmation that the FBI's strategy to counter cybercrime is working. It's also indicative of what can be accomplished when we work closely with our partners to bring these perpetrators to justice and make the cyber ecosystem more secure," Assistant Director Bryan Vorndran of the FBI's Cyber Division said in the news release. "O'Connor's extradition is as a warning to all dangerous cyber criminals that the FBI will work tirelessly to find them and hold them accountable wherever in the world they may try to hide."