Last year, a deal was announced that brought the public broadcasting legend Sesame Street to the premium cable network HBO. And now, thanks to The New York Times, we know a bunch of details about the revamped show. How you feel is going to depend a lot on how you feel about change. And yuppies.
In addition to the already-announced news that HBO doubled the number of episodes but halved the length (from an hour to 30 minutes), we know that everyone on Sesame Street has moved up in the world. Elmo lives in a brownstone. Abby Cadabby has a community garden. Oscar the Grouch recycles. All of which sounds exactly like the kinds of changes that are stereotypical of the average HBO viewer.
The Times says Hooper's Store has undergone a "Williamsburg-like renovation," and even has photos of it. As Puppeteer Carmen Osbahr told the paper, "It is more like things look now. When Sesame Street was created, it was kind of more like New York Bronx. Now, Oscar has a recycling can. That is amazing."
How "things look now" definitely seems to mean "gentrification" in this new Sesame Street.
With the new running time, a lot of things are getting cut. Fewer celebrity cameos and parodies—which makes total sense, since most kids didn't get those things anyway. Those spots always appealed to adults who still watched the show. So sorry, parents. Sesame Street is now just like every other mind-numbing children's show you have to watch.
G/O Media may get a commission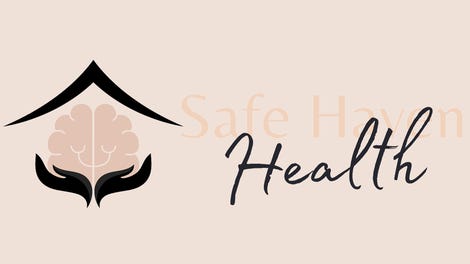 Addiction counseling
Safe Haven Health
Also getting the short shrift? Everyone who isn't Elmo, Abby, Cookie Monster, or Rosita. Those four are going to be the core characters in every episode, with Big Bird and Bert and Ernie shuffling off to the side. Best of luck to them in their retraining for new jobs. Or maybe they'll pick up careers as Uber drivers or rent out their new digs on Airbnb. That would definitely bring Sesame Street into the new economy.
The theme for the season is "kindness," another clarion call for a very specific audience. "What is going on in this world today is not very kind, so why not really make kindness part of a curriculum that kids need to practice?" said Brown Johnson, executive vice president and creative director at Sesame Workshop. Johnson, it should be noted, had her last job at Nickelodeon, a very much for-profit endeavor.
Even though HBO has supposedly left creative control to the Sesame Workshop, it's hard not to view these changes as ones based on the market and not on education. The changes stand to fuel the existing criticism that the new Sesame Street isn't for every child. Now, the beloved show is only for people who can afford to have HBO.
Photo credit: Associated Press
---
Contact the author at katharine@io9.com.