When Apple TV 3.0 came out, we were unimpressed. Readers asked what else they could use to play their many videos. Here are five nice ones for your needs—nearly all cost less, and do more, than ATV. UPDATED
The goal here is simple: Play all the videos that I have ripped from DVD, downloaded from the web, shot with my own cameras or obtained in some other manner, no matter what the format. It sounds simple, but Apple TV can't do it. Neither can the Xbox 360 or PlayStation 3. Video codecs and containers are a nightmare to keep track of, and even more of a nightmare to convert.
This isn't about photos and music. Apple TV is better at both of those than any of this stuff. It's also not about renting movies or buying movies, or even streaming movies from Netflix. Roku has a nice cheap box for that, and Apple TV is suitable if you just want to live inside Steve Jobs' media store. This is about playing non-DRM movies, pure and simple.
G/O Media may get a commission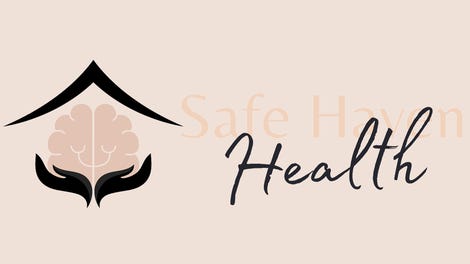 Addiction counseling
Safe Haven Health
The names might be familiar to you: The Popcorn Hour C-200 by Syabas is quickly gaining cult status (and has its own hacker wiki), while the other four smaller boxes come from brands you probably have experience with, including WD, Seagate, Netgear and Patriot. None have built-in wireless, but they all have Ethernet ports.
My two main tests were simple—I loaded PC and Mac formatted external hard drives with a variety of files ranging from H.264 MP4s to WMVs of several vintages, from raw AVCHD files in MTS wrappers to the hot new DivX 7 MKV. Then I browsed through my local network to a NAS that had a cache of similar files. Could I see them? Could I play them? These shouldn't be issues, but they're big issues.
Here's a rundown of each machine, and how they fared in testing:
As you can see, there were clear leaders given my criteria above, but what struck me was how each one differed. Truth is, depending on who you are, any one of these might be the best fit. Here's what really separates them:
WD TV Live - $150
I would have given this thing the solo spot at the top if it weren't for a few dings that might very well be fixed in a firmware update: It won't show you DVD menus on ripped DVD images, and when you play files with the suffix .m4v, it won't fast forward or rewind. Weird bug, and can be fixed if you just change .m4v to .mp4, but since that's the default file naming for Handbrake's "Apple TV" profile, it could be a problem for people, like me, who spent months ripping their entire DVD collection that way.
WD's strengths include a friendly user interface with handy video previews, some promising early online services (including Pandora), and the most reasonable photo and music handling I've seen in this cluster of gadgets.
Seagate FreeAgent Theater+ - $150
I loved this when I tested it a few weeks ago, despite its fugly interface, and it holds up under testing. It does better with ripped .ISO files than WD, doing both DVD menus and chapters (and it doesn't have that weird .m4v bug either). Video was better, especially when running 1080p content. And when it came to browsing my Linksys NAS in search of movies, it could reach more and read more than the WD.
The tradeoff is that the interface is bad, and there's almost nothing in the way of online services. It gets points for making an attempt at sorting music, and displaying photos, but if that's a priority, WD is the better call.
Popcorn Hour C-200 - $300
Hardcore AV nerds love this thing, and I understand why. There are more ways to get at video content than in any other set-top box I've ever seen, and if you really know how to hack, there's really not much it can't do.
It's a big ole thing—they call it a "network tank," and despite remind me of the far cooler ones in Tron, I get it. It has an internal BitTorrent client and you can plug in a Blu-ray drive, for God's sake. I found very few video formats that it wouldn't support (FLV was one) but I had to take major points off because for being so big, it has a lame interface, and it comes with an RF remote that only worked when I stood within 3 feet. They even mention that there might be problems with interference, and that if people experience that, they can buy the IR remote. Great, thanks.
My only question—and, commenters, it's not rhetorical—is why spend $300 on this (plus extra for the optional internal HDD and the IR remote) when you can just buy a home-theater PC?
Patriot Box Office - $130
This was the dark horse of the group, being a late entry by a company known only for computer memory. I was surprised at how well it held up. It actually could decode more tested formats than any other device in this lineup—it did Flash video (FLV), which the three above can't render. Only the WD and the Patriot show you video previews, too. As small as it is, there's a space for a 2.5" SATA drive in there, and even a BitTorrent client. You can copy files to and from different drives and the network, and it's the cheapest of the lot, at $130.
So why did it come in a distant 3rd? Unlike the three above, it can't read Mac formatted hard drives, and its video quality was noticeably the worst of the batch. That said, if you are a hacker sort and want something to play with that doesn't cost as much as Popcorn, set your sights on this.
Netgear Digital Entertainer Live
As you can probably tell by now, Netgear had the most disappointing box of the lineup, despite its Apple TV ripoff of a look and feel. Lack of Mac media support and the inability to read key file formats, like DivX 7 and AVCHD, meant it couldn't pass muster with real video fanatics. Its biggest point of woe was the fact that it didn't support any file over 720p in resolution—whether that's a software thing or a hardware thing, it's sure not future-proof, and probably best to stay away.
I also didn't like the fact that its interface is laid out entirely for retail, like an Apple TV without the panache, or a Roku box that costs more and doesn't do Netflix. Local files were not a priority, and despite the friendly interface, it doesn't even make an attempt to differentiate photos and music. I did give it a gold star for online services, but only because it had the most in this group—if online services are what you love, buy a Roku, or a TiVo, or an Xbox, or a friggin' Apple TV.
Still not sure what you're looking for, check the spec comparisons here:
Update: At the urging of many readers, I recently tested the Asus O!Play and found that it does all of the things the Seagate can do (except fit Seagate-branded FreeAgent drives inside), but at a lower cost—$100 vs $130 in today's pricing. If you have narrowed your options down to the Seagate, skip over to my Asus O!Play review before making your final decision.