Bryan Lee O'Malley's comic Scott Pilgrim was a terrific magic-realist view of early adulthood life in a world saturated with videogames. Now O'Malley has finished a new comic about a restaurant in a "fairy tale version of reality." We have some exclusive panels from Random House.
Seconds comes out from Random House in July 2014. While you're waiting for your dose of O'Malley, here are some exclusive panels and a bit more information about what the book will be about. We can't wait.
Here's an excerpt from an interview that O'Malley did with Chris Randle for Random House about the new book:
Q: What can you tell me about Seconds, if anything?

A: I came up with the general idea for Seconds right after completing the first volume of Scott Pilgrim. I worked in a restaurant in Toronto for a little while to pay the bills while writing the second volume and planning the rest of the series, and I had a few ideas for this other story, a story about a restaurant. So, Seconds is about a restaurant, and the restaurant is called Seconds, and 90 percent of the story takes place within it. Beyond that it's really hard for me to explain and I'm going to have to work on that so I can talk about it properly when it comes out. But it's funny and weird and kind of big and crazy despite the mundane setting.

Q: So is Seconds a return to the more "realistic" style of Lost at Sea [O'Malley's first, pre-Scott-Pilgrim book], or will there still be otherworldy elements like SP? Did you do any research on the restaurant industry beyond your own experiences? What's the protagonist like?

A: People always ask whether the new book will be more like Lost at Sea or Pilgrim. Is this what they mean? Seconds is grounded in the reality of this restaurant environment, and I did do plenty of research, so there's that. It takes place in a town that is like a kinder, gentler fairy tale version of reality. Then it takes off into a story that is very strange, very mental. So it's a little of both, I guess.

The protagonist, Katie, is a loveable spaz, and she's in practically every panel; her personality drives the story in a way that's basically identical to my other work. They're all very subjective worlds. But this is a new subject, so it's got its own feeling.


Q: Researching restaurants is probably tastier than, say, American labour history. Have you found your style changing again in drawing it?

A: Well, on a new book, in a new world, it's a clean break and I felt like I could push my art into new places. I can toss out intrinsic things about the Scott Pilgrim look that always bugged me over the years, and I can bring different influences to bear. I think the new book looks pretty different, but it'll still be instantly recognizable as me. The layouts are very different. The characters are not a huge stretch from Scott Pilgrim, but then, they're new characters.

Q: Which influences do you mean, in this case? And how did the preliminary process differ? Seconds is a self-contained book, for one thing-did you write a more detailed script beforehand because of that?

A: Well, now I can aim more overtly for like a '70s/'80s manga style, like Rumiko Takahashi or Izumi Matsumoto, which mostly means bigger hair and "cuter" figures. But since I'm starting from scratch I can also play with European influences and stuff - I've had a crush on Christophe Blain's work forever, and I'm obsessed with Kerascoet & Hubert's Beauté, which I read in French last year.

As a set of ideas, Seconds had years to coalesce, but turning an idea into an actual functioning story engine is another thing entirely. I ended up writing it into a really detailed outline and composing comic pages directly from that outline. This is supposed to keep things fresher, but I won't really know if it's working until I'm all done.
G/O Media may get a commission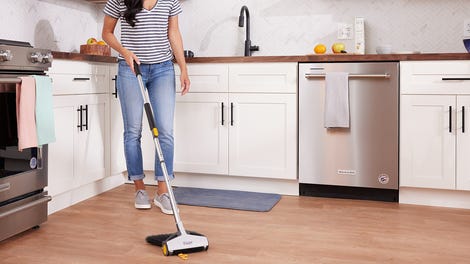 BOGO 50% Off
Flippr - BOGO 50% Off