If you're not ready to go whole hog with discrete components, Blu-ray home theater systems-also known as home theater in a box systems, or HTiBs-are an easy and affordable alternative.
These systems derive their name from the fact that the manufacturer includes all the components and cables needed to create a home theater system in a single retail package. All you need to add is an HDTV (or, if you want the ultimate home theater experience, a video projector and a projection screen). One component in the system typically houses a DVD or Blu-ray disc player (some setups even support Blu-ray 3D) along with a multi-channel audio amplifier. This unit is matched with a at least five loudspeakers and a subwoofer (which can be either self-powered or passive). Some HTiBs provide wireless surround speakers, rendering setup even easier.
The primary advantage of an HTiB system is that you needn't have any knowledge of the features and specifications of the individual components. For example, if you buy your Blu-ray player, A/V receiver, speakers, and subwoofer separately, you'll need to know which version of HDMI the Blu-ray player and receiver supports (HDMI 1.4a is required to support 3D video, for instance, and both the Blu-ray player and the receiver must support it for 3D to work). When buying separate components, you must also determine how much power the speakers can handle, the amount of impedance the speakers present to the amplifier, whether the A/V receiver has a pre-amp output to drive a powered subwoofer, and more.
But HTiBs do have their downsides. The amplifier element might not include extra inputs to accommodate other audio gear you might want to connect, such as a digital media player, HD camcorder, or a media-streaming box. And if one element of the system fails-especially the Blu-ray player or the amplifier-you might not be able to replace it. Just as annoying, some systems use proprietary cables to connect their various components, a practice that can render future component upgrades impossible.
Choose carefully if you decide to go down the HTiB route, because you might be headed into a cul de sac. We recently put three systems from Harman-Kardon, LG, and Sony to the test.
G/O Media may get a commission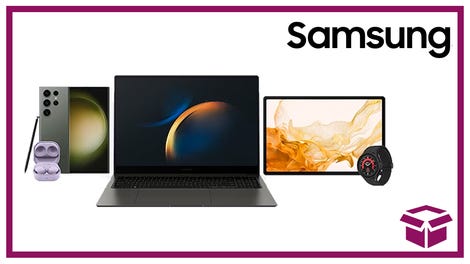 24 hour deals
Discover Samsung - Daily Deal
Harman-Kardon BDS 800
Harman-Kardon's BDS 800 delivered a better audio performance than we expected from an all-in-one system, but that alone fails to justify this product's considerable price premium.
On the up side, this was the only package that included an active subwoofer, powered by a 200-watt Class D amp (Sony and LG bundle passive subs). And Harman's classy two-way satellite speakers, driven by a second 65-watt-per-channel Class D amp, are vastly superior to the speakers in the other two systems. Where Sony uses proprietary speaker connections and LG relies on cheap spring clips, Harman-Kardon uses genuine five-way binding posts on the amp and spring-loaded binding posts that can also accommodate spade lugs or banana plugs on the speakers.
Unlike the Sony and LG systems, however, Harman's slot-feed Blu-ray drive is incapable of playing Blu-ray 3D discs. And that's not the only feature the BDS 800 lacks. The main unit is devoid of HDMI inputs, so if you wish to connect your cable TV box to the system, you'll need to split the set-top box's digital audio and video signals and send only the former to the BDS 800 (and change inputs on your TV every time you switch from Blu-ray to set-top box). Harman provides two Toslink inputs, one coaxial input, and two sets of analog stereo inputs.
The BDS 800's Ethernet port is oddly limited to supporting BD-Live, so Blu-ray discs can link to Internet-based content. The device can't stream Netflix movies, it can't play Internet radio, and it can't even access music and video stored on your own network. Stranger still: You can't update its firmware online: Harman expects consumers to download updates using a computer and copy them to a USB thumb drive.
We dig this system's amp and speakers, including the ingenious wall-mounting system that enables the satellite speakers to pivot, but the rest of the package is much too limited.
+ Boxing Day: Exquisite industrial design and best-in-class audio performance. Very good powered subwoofer.
- Boxing Helena: No access to Internet or home network media. No HDMI input. Doesn't support Blu-ray 3D.
Verdict: 6
The Harman Group has a well-earned reputation for building great-sound audio components, and the BDS 800 doesn't disappoint on that score. But this system suffers from too many limitations to earn a hearty recommendation from us.
$1,499 street, www.harmankardon.com

Sony BDV-HZ970W
Sony's BDV-HZ970W can play Super Audio CDs. Huzzah! If only the speakers Sony bundles with this system were worthy of that high-definition audio format.
We found the center speaker especially problematic while watching the opening action sequence from the James Bond film Quantum of Solace: The roar of machine-gun fire caused the diminutive cabinet to vibrate so violently that it repeatedly fell out of our entertainment center. On the bright side, Sony was the only one of the three manufacturers to include a speaker-calibration mic that can automatically customize the system for your listening environment (even if it does calibrate for just one listening position).
Sony's amplifier delivers 167 watts to each of the three front channels and 165 watts to the sub. The main unit has two HDMI inputs, Toslink and coaxial digital-audio inputs, one composite video input, and one composite video output. A separate 167-watt-per-channel amp drives the surround channels. This unit also houses a wireless receiver that eliminates the need to run speaker wire from the front of the room to the back.
The onboard Blu-ray drive supports the Blu-ray 3D format, and it will up-convert DVD movies to 1080p. And since the system is compatible with Sony's Bravia Internet Video, you can tap into a broad range of online content, including Hulu Plus, Netflix, and Slacker Radio. The system is also DLNA certified, so it can access all the music and video files stored on your network-as long as the files are stored in formats Sony supports. That list does not include FLAC or Apple Lossless audio files, nor does it include ISO DVD or Blu-ray images.
Sony delivers all the features we expect in a Blu-ray home theater system, but it comes with weak speakers that can't be replaced because the box uses proprietary cable connections.
+ The Boxee Box: Supports Blu-ray 3D and Super Audio CD. Includes speaker calibration system.
- The Boxer Rebellion: Weak speakers. Relies on USB dongle for Wi-Fi. Proprietary speaker cables.
Verdict: 7
We dig that Sony's system supports the shamefully neglected Super Audio CD format, and we like the subwoofer, but the rest of the speakers are weak.
$639 street, www.sonystyle.com

LG LHB976
LG packs an amazing feature set into a very small and inexpensive package. All three of LG's front speakers are two-way models equipped with silk-dome tweeters and dual mid-range drivers. The surround channels are one-way models driven by a separate wireless amplifier similar to Sony's (Harman's surrounds must be hard-wired to the primary amp).
LG's amp delivers 180 watts to each of the satellite channels and 200 watts to the sub. The main unit features two HDMI inputs, one Toslink digital audio input, one analog stereo RCA input, one composite video input, and one composite video output. All three manufacturers provide USB ports, but LG was the only package that included an iPod dock. And LG has developed an iOS app that lets you use your iPod touch or iPhone as a remote control.
While neither LG's nor Sony's subs were a match for Harman's self-powered monster, Sony's down-firing sub filled our home theater much better than LG's front-firing model. The rest of LG's speakers performed better than we expected considering the system's low price tag.
The LHB976 is DLNA certified and comes with an integrated Wi-Fi adapter (Sony relies on a USB adapter, and the Harman system must be hard-wired to your Network). LG also integrated all the smart TV services and widgets that it provides in its televisions and stand-alone Blu-ray players. It's no match for discrete components, but at this price, it doesn't need to be.
+ Gift Box: Two-way front speakers. Very good user interface. iPod dock.
- Litter Box: Weak subwoofer. No support for lossless audio codecs.
Verdict: 8
The LG LHB976 is by far the best of the three HTiB systems in this roundup in terms of its price/performance ratio.
$529 street, www.lge.com

Maximum Tech brings you the latest in tech news, reviews, and how-tos.