Want to be World Champ Marc Marquez? Good news: next year Honda will release a replica of his RC213V race bike that will be as close as possible to the real thing. We've got exclusive details.
We've got sources at Honda. They gave us the exclusive details on the 2016 Honda Africa Twin and now have peaked under the 1,000cc V4 GP-replica's skirt and described what they've seen to us. One big detail that they refused to divulge was the name and one thing they couldn't find out was the release date. Other than that, I think we've got pretty much everything.
"The bike will be as close as you can get to the real thing," says our source. "81mm bore, 48.5mm stroke. It really won't be much different from the RC213V with blinkers and a headlight."
"The frame and swingarm are a goddamn work of art, the level of precision on this thing is tighter than anything I've seen short of the inside of engines," he continues. "I compared the frame dimensions to those of the GP bike and it appears to either be a carry-over or damn close to being one."
G/O Media may get a commission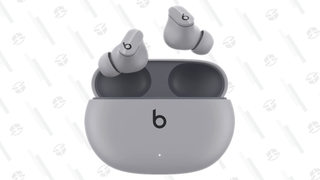 "One thing it won't have is the seamless gearbox. If a million dollar open class bike doesn't have it, the street version sure as hell won't have one."
Same frame, same bore and stroke? Sounds like Honda's taking the term "replica" literally. You'll be able to experience what Dani and Marc do every other weekend.
Honda states that Marquez and Dani Pedrosa's RC213V race bikes make, "More than 235bhp" and weigh, "more than 160kg." That's the minimum weight for this top level of motorcycle racing. Our source says, "Final power and weight for the replica haven't been determined yet, but they'll be an awful lot and very little."
We can assume Honda will be aiming to beat the power output of the current most powerful production bike on-sale, the 1,200cc Ducati 1199 Panigale R. Equipped with its included track-only exhaust, that motorcycle makes 202bhp and weighs 165kg/364lbs (dry).
As on the MotoGP bike, the replica will feature the full suite of rider-aid electronics. Look for Honda to try and break new ground there, a necessary innovation to put this level of performance on the street.
The signs are that Honda's replica will be a higher-spec bike than that Panigale R or even its super-low volume Superleggera. Where those bikes are fitted with very nice Ohlins NIX30 forks and a TTX36 shock, our source says the Honda wears piggyback reservoir Ohlins FGR items. Those retail for $13,000+ all on their own and are the same items worn by the 2007 Ducati Desmosedici RR. Itself a V4 MotoGP replica, that bike retailed for $72,500. Pricing for the Honda has not yet been finalized, but is likely to match or exceed that of the Desmo. Wheels on the Honda are Marchesini items and brakes are by Brembo.
So what'll it look like? "All carbon bodywork with DZUS fasteners," says our source. "The graphics are similar to the GP test bike liveries — exposed carbon, minimal logos and full-on race numbers. It looks identical to the GP bike."
The production bike will look virtually identical to this pre-season test bike, complete with exposed-carbon fairing, race numbers and the distinctive "mouth," into which the removable headlights will be fitted.
"The headlights are mounted in the 'mouth' and can be removed for competition use, giving you the full ram-air effect," the source explains, testifying to the track-focus of this machine. It'll be street legal, but you won't be able to even approach its full capability without hitting a race track.
"For whatever reason, Honda is seriously flexing its muscle with this one," they conclude. "If you put Marquez on it, he'll be able to lap close to the open bikes."
IndefinitelyWild is a new publication about adventure travel in the outdoors, the vehicles and gear that get us there and the people we meet along the way. That doesn't really include GP-replicas, but hell, someone's gotta do decent job reporting on motorcycles. Follow us on Facebook, Twitter and Instagram.