Hot Toys have done a lot of Wolverine figures in the past - but none have come so close to capturing the perpetual scowl of Hugh Jackman's take on Alberta's finest like this new one has.
The figure, based on Wolverine's 'future' mutant uniform from X-Men: Days of Future Past was revealed yesterday, and ever, it's a remarkable bit of kit from the Hong Kong-based toy maker. I've gushed over Hot Toy's stuff in the past - like their new, incredible looking Star Wars lineup - but it speaks to their ridiculous quality that I'm flabberghasted every time the show something new.
Hot Toy's latest Wolvie stands at around 30cm tall, and comes with three sets of hands - relaxed, fists, and fists with his Adamantium claws out - and not much else, but to be fair do you really need much else outside of the plastic golem in which Hot Toys have seemingly sealed the soul of Hugh Jackman himself? Not really. It's interesting to see how the company has iterated on its face sculpts over the years - DOFP Wolverine definitely stands as their best take on the character:
G/O Media may get a commission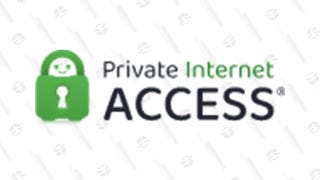 $3 per month
Private Internet Access | 2 Years + 2 Months Subscription
Also interesting to see the evolution of how movie-makers have dealt with Logan's ridiculous comic book hairdo in real life. They've gotten better too!
Wolverine is due out for release in August of next year, for $250 - you can preorder him in the US from Sideshow Collectibles. One of these days I'll own a Hot Toys figure, instead of just ogling at all the pretty pictures of them.
[Hot Toys]
---
You're reading Toybox, io9's new blog for all things pop culture. From merchandise to awesome fan creations, TV recaps and critical commentary on the hot topics of the day, you can find it all here!