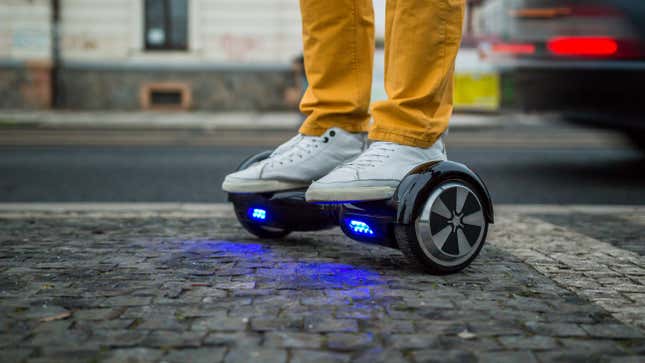 The infamous two-wheeled motorized scooters colloquially known as "hoverboards" are still proving dangerous almost a decade after their peak. The United States Consumer Product Safety Commission has issued a recall of a hoverboard from Jetson Electric Bikes after two deaths were reported.
Could NASA's Electric Airplane Make Aviation More Sustainable?
The U.S. Consumer Product Safety Commission's recall was announced today, specifically for the 42-volt Rogue self-balancing hoverboard from Jetson Electric Bikes, which were manufactured between 2018 and 2019. The scooters were sold at Target stores between 2018 and 2019 and on the Jetson website from 2019 to 2021. The Consumer Product Safety Commission says that consumers should stop using the hoverboards immediately and contact Jetson for a full refund.
According to the recall, the lithium-ion battery that powers the hoverboard is prone to overheating, presenting a fire hazard to those that zoom around on it. The Commission is recalling around 53,000 units of the scooters. The recall comes after a 10-year-old girl and her 15-year-old sister died from a fire in April 2022, of which the Hellertown Borough Fire Marshal determined the scooter was the point of origin according to the CPSC's release.
"There have been multiple other reports of the recalled scooters/hoverboards burning, sparking or melting, several of which involved reports of flames," the Consumer Product Safety Commission wrote in its recall. "CPSC and Jetson are urging consumers to immediately stop using and stop charging the recalled 42-volt version of the self-balancing scooters/hoverboards and contact Jetson for a full refund."
Hoverboards such as the one from Jetson were a staple of mid-2010's Internet pop culture, popularized by video-sharing apps and creators like Casey Neistat. However, hoverboards have been consistent in their propensity to self-ignite, with bans across the world and some recalls beginning as early as 2016. 93,000 of the non-hovering hoverboards were recalled less than a year ago.