Philippe Croizon lost his arms and legs in a terrible accident 18 years ago. Since then, he has trained to become a world class athlete. This summer, the Frenchman is going to swim between every continent in the world.
How Is This Possible?
This actually isn't the first time Croizon has attempted to swim an astonishing distance. In 2010, at age 42, he swam the 21 miles across the English Channel in just 13 hours. To put that into perspective, the fastest verified swim took just under 7 hours.
Leading up to the Channel swim, he trained like a madman—about 35 hours a week for two years—and learned how to swim with his new body. He uses homemade fins attached with stirrups to what's left of his legs, and no prosthetics on his arms. Because he doesn't get enough torque on his arm strokes, though, he uses a large snorkel that runs up the center of his face to breathe.
Why Do This?
While dealing with depression following his accident, Philippe became inspired by a female swimmer swimming the English Channel. The determination that went into that act gave him hope, and eventually, 15 years later, led him to train for his own swim across the Channel. "I want to be the beacon of hope," he told Le Télégramme in 2009.
He's continued to try to be an inspiration to others in his situation. He wrote a book about overcoming his depression using voice command. Now, he's on a mission to "symbolically link the five continents" by swimming, along with his friend Arnaud Chassery, from continent to continent across oceans and straights and seas.
G/O Media may get a commission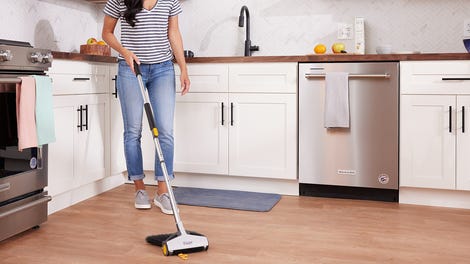 BOGO 50% Off
Flippr - BOGO 50% Off
Where Will He Swim, Exactly?
Croizon's swim starts in May, when he'll swim from Indonesia to Papua New Guinea. Then it's across the Red Sea between Jordan and Egypt, and the Strait of Gibraltar between Africa and Europe. The final leg is a swim across the Bering Strait between America and Asia in August.
All told, it will be about 53 miles and 45 hours of continuous swimming. There will be strong currents, and the course will take them through waters inhabited by sharks, orca whales, and poisonous jellyfish, and water temperature varying from 80 degrees Fahrenheit down to 32.
It's an incredible point to get to, and it's taken years of training and preparation, but Croizon is an example of what sheer determination—and some carbon fiber prosthetics—can let you accomplish. You can follow his swim, or donate to the foundation, at the official Swimming Beyond Borders site. [Le TeleGramma, Arborath, Daily Telegraph, Daily Mail, Swimming Beyond Borders]