No other device packs a camera, a stereo, video recording, GPS navigation and guide books into such a small, conveniently carried package. Here's how to get the most of your smartphone in the outdoors.
Protect It: You need to plan to be exposed to weather and activities. And, if you plan to be around water… your phone might get wet.
The cheapest and easiest way to add substantial waterproofness is to secure the phone in a Loksak. Those are capably of keeping the phone dry even while submerged and you can continue to use the capacitive touchscreen through the heavy plastic material. They're also available in a variety of sizes, so you'll easily be able to find one that perfectly matches whatever phone and even non-waterproof case you might have. Oh, and they're also just the thing for keeping sand out too.
G/O Media may get a commission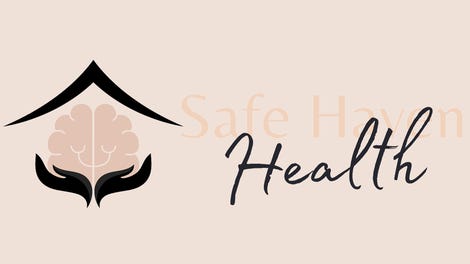 Addiction counseling
Safe Haven Health
Since you'll be around rocks and will probably be doing active things, a case to protect the phone against drops is also a good idea. Otterbox makes the most protective, but they're clunky and expensive. Lifeproof is another good option for total protection.
Me? I always just carried my iPhones in a cheap rubber case, then stuck them in a Loksak if I was facing bad weather or planning to be in and around the water. Now I have a Samsung Galaxy S5 Active that takes care of all that for me.
Keep It Charged: Putting your phone in airplane mode massively increases battery life and also reduces charging times. Even when I go on motorcycle rides, I go ahead and put my phone in airplane mode, might as well conserve battery while I won't be using it. Do the same even if you're hiking or camping within cell service, but don't plan to use it to communicate with the outside world.
That's typically enough to get a full weekend of photo taking, app use and music playing out of your phone. If you're going to be outside for longer or plan use that's harder on the battery — particularly GPS navigation — you'll want an external battery of some kind.
We use a Brunton Heavy Metal, which packs enough juice to recharge our phones five times in a ruggedized (but not water resistant) package for just $45. It also includes male USB and mini-usb plugs, plus a female USB plug so you can use it to directly connect to a variety of gadgets (plugs right into my S5, no cable necessary) at once. There's a ton of other options though, ranging from cases to solar chargers. Goal Zero makes the best solar chargers, but they're large and clunky — probably best if you need to power several devices for extended use on a long trip, such as for professional photography needs.
Play Music: We all know how to put music on our phones. Obviously plan to be away from cell service and music streaming. I like to create a huge playlist on Spotify ahead of time, then save it for offline use.
Here's a great camping playlist my friend Mark made to get you started:
It's worth considering storage space on your phone during all this. Music takes up a bunch of space, possibly preventing you from shooting a bunch of pictures or video. This is yet another case for Android phones, most of which allow you to cheaply add capacity via MicroSD cards. Beats buying an even more expensive iPhone.
You'll also want some sort of speaker system. In a pinch, resting the phone in a bowl (don't overthink it) works surprisingly well. A Bluetooth speaker works even better. I typically carry an Ultimate Ears Mini Boom, just because I was able to steal it from my roommate. It delivers excellent sound and all-weekend battery life from just 9.6oz. Last weekend on the spearfishing trip, we took a Beats Pill XL, which delivers a bigger sound, but in a larger package and weighs $300.
Take Pictures and Video: Nature beats selfies. Make sure you're shooting in the highest resolution the limited camera on your phone offers and consider aftermarket camera apps (Camera+ is the best for iPhone, who's got an Android recommendation?) to boost the quality of what you're producing.
Lenses like the Olloclip also massively boost the versatility of your stock lens, allowing you to shoot stuff that's further away or gain a genuine fisheye perspective for close-up stuff.
If you want to illuminate a nighttime picture, don't use the flash. Instead, take advantage of the quality flashlights you likely have along and provide some down light instead.
Navigate: If you're in cell reception, just use Google Maps or Google Earth. The latter is a powerful tool to examine actual conditions on the ground ahead of time, explore potential routes, destinations and to find scenic view spots.
If you want to use your phone as a GPS navigator away from cell signal, you'll need an aftermarket app and to do some preparation ahead of time. We've got an easy, substantial guide to that.
My own personal solution is Backcountry Navigator and maps/routes I create on my computer ahead of time. Rather than use the app like a car navigator and use it constantly, I just like the peace of mind it gives me, knowing I can double check my location in relation to the route if I really need to.
Your phone also probably has a compass. It's far from accurate, so don't rely on it. The sun rises in the east and sets in the west, knowing that gives you as much navigational ability as your phone's compass does.
Always carry a paper map and actual, physical compass with you in the backcountry. Phones break.
Useful Apps: Hands down the best app for outdoors use is the $6 SAS Survival Guide, available on both iOS and Android. It packs all the first aid, navigation, emergency and survival knowledge you'll ever need into a single product. Don't wait to learn all that until you need it, the app provides handy quizzes and other learning tools to encourage you to learn from home. Sure is nice knowing you've got a backup source of knowledge though.
We already mentioned Backcountry Navigator. If you've got an Android phone, use it.
Wild Eddibles (iOS, Android) is a handy guide to just that. Please be careful using it, but finding stuff to eat outside is a great skill to develop and cooking with foraged ingredients can be a lot of fun.
Hunting? Qwik Hunting Calls (iOS, Android) mimics the sounds animals make much better than you can. Plus, you won't be contributing any of your cash to those Duck Dynasty idiots.
MyNature Animal Tracks (iOS, Android) is also a substantial tool for identifying animal sign, including tracks, scat and sounds. Even if you're not hunting, animal sign can make a fun, informational pastime.
MyNature Fishing Knots (iOS, Android) is also a great guide to all the various little knots you'll need to know outdoors.
Which outdoors apps do you use?
Photos: Chris Brinlee Jr
IndefinitelyWild is a new publication about adventure travel in the outdoors, the vehicles and gear that get us there and the people we meet along the way. Follow us on Facebook, Twitter and Instagram.