BURNABY, BRITISH COLUMBIA—At 6:30 a.m., workers started hacking away at blackberry bushes in a small clearing, wading through ankle-deep mud from the rains the day before. Just steps away, bright yellow signs staked into a berm warned of a high pressure pipeline buried beneath.
Amid the whir of saws and clack of hammers, Will George watched, his breath caught like a ghost in the chilly morning air typical of British Columbia in early March. The structure going up that day was going to be his home for the foreseeable future.
After its completion on March 10, George, a member of the Tsleil-Waututh First Nation, told Earther he and others would be living at the watch house that sits just off a public walking trail in Burnaby, a suburb of Vancouver. From it, they would be keeping an eye on Kinder Morgan, the company planning to construct a 715-mile pipeline to carry crude oil from Alberta's tar sands through George's ancestral territory.
"The watch house would be watching for enemies of the territory who would be coming for raids," Clayton Thomas-Muller, an Mathias Colomb Cree Nation activist and organizer with 350.org, told Earther. "This was a call to all the thousands of people who marched here yesterday to warrior up."
In many ways, the watch house embodies the existential struggle over Canada's most controversial pipeline, which pits a coalition of climate activists and suburbanites, led by First Nations, against energy giant Kinder Morgan—or as George calls them, "the enemy." The escalating discord over the pipeline gives it an air of the North Dakota Standing Rock protests set in the suburbs.
G/O Media may get a commission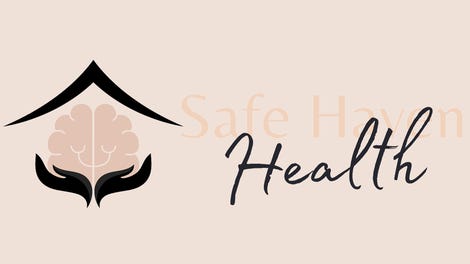 Addiction counseling
Safe Haven Health
If completed, Kinder Morgan's new Trans Mountain Pipeline would triple the capacity of tar sands flowing from Albertan fields to coastal British Columbia and into the global marketplace. The proposed route largely mirrors the current Trans Mountain Pipeline, which has been in use since 1953, and also cuts across First Nations land.

The bitumen the new pipeline carries is extremely hard to clean up because it's so viscous. Any spill could poison waterways the Tsleil-Waututh and other First Nations rely on for resources and spiritual renewal.

"The water is very important to us, it's our spiritual highway," George told Earther.
Earther has reached out to Kinder Morgan about what they're doing to address First Nations' concerns and will update this post if we hear back.
On the day the watch house was constructed, thousands marched peacefully through the suburban streets in support of the Tsleil Waututh, Squamish, and Musqueam nations who organized the protest. In the weeks since George moved in, waves of direct action have resulted in the arrest of indigenous leaders as well as Canadian politicians including the country's only federal Green Party representative, Elizabeth May. Court challenges are also mounting, and the city of Burnaby is pursuing a case in Canada's Supreme Court.
At their heart, the protests are also a fight over Canada's past and future. After years of degrading First Nations, including by building the first Trans Mountain Pipeline without their consent, Prime Minister Justin Trudeau promised reconciliation to atone for past wrongdoings. First Nations activists opposed to the new pipeline see the government's green lighting of this project as a huge betrayal of those promises. And the George family, long a fixture of activism and leadership, is once again leading the charge for justice.
The fight is also about the future of Canada's economy and its role in curbing climate change. Building a pipeline that ships some of the dirtiest oil in the world is a huge step backward from Canada's climate rhetoric. While it may provide economic benefits in the present, it does nothing to set the country up for a clean energy future.

The protests last month put those issues front and center, and the watch house is a focal point to remind people on both sides of the stakes.
"This is how we are going to affect the change that Canada needed for generations," Tsleil-Waututh Chief Reuben George told Earther. "Now we stand together today. This is what reconciliation looks like in Canada."