The most important item in your outdoor wardrobe, hiking boots grant you the ability to traverse challenging terrain, work to keep your entire body comfortable and supported while carrying heavy loads and help regulate temperature and dryness. They're also a difficult purchase to get right, particularly if you're buying online. Here's how to do that.

What type of boots are right for you? First, ask yourself how you plan to use them. In an ideal world, you'd have a different pair of footwear for every different condition, backpack weight and length of hike. But, that's not economically feasible for most of us, particularly given the high cost of quality boots — the only kind you should be buying. So, you'll need a compromise.
Trail Shoes: If you're just getting dolled up in your yoga gear to see and be seen on your city's local trails for an hour or two at a time, a pair of low-cut trail shoes will do just fine. Note that I didn't say running shoes, which lack both the support and traction of shoe purpose made for walking on dirt and other tough surfaces. These won't last nearly as long as a proper pair of boots or provide nearly the support, but they should breathe well, be very light and come in a variety of vibrant colors able to perfectly compliment your Lululemons.
Approach Shoes: Similar to trail shoes, but with a reinforced toe to facilitate some limited climbing. These are great if your hiking includes some rock scrambling or light bouldering or you just want all the girls to know you belong to a climbing gym. I love my Adidas Outdoor Terex Swift Solos; their soles grip Southern California's loose, dry dirt extraordinarily well and they lace up tight just like a climbing shoe, but obviously don't offer as much tactility or grip as something more dedicated.
Hiking Boots: Available in mid or high cuts, most hiking boots are basically taller hiking shoes with a bit more traction and a bit more support. Tennis-shoe like construction makes these comfortable from the off and light, but they don't protect or support like tougher backpacking boots. The taller the boot, the better it'll resist ankle roll and the better it'll keep debris out of your boot. Available with and without waterproof membranes. A good all-round option capable of both day hikes and overnight trips, so long as you keep pack weight below 40lbs or so.
G/O Media may get a commission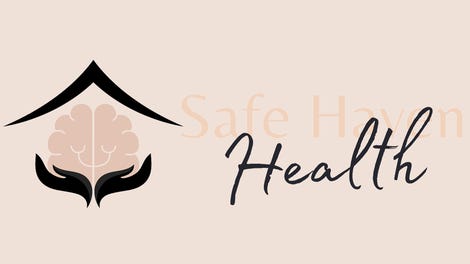 Addiction counseling
Safe Haven Health
Backpacking Boots: Taller and stiffer than hiking boots, backpacking boots provide the kind of heavy-load support you need when wearing a backpack and are going to be most capable of dealing with inclement weather. But, they're also going to be the heaviest options here and the ones which require weeks-long break-in periods. Available with both modern, tennis-shoe like construction and the more classic leather-stitched-to-soles. You want these to be as tall as possible, proving support and protection for you ankle, keeping weather and debris out and providing some protection against snakebites and other injuries.
Trail shoes offer good grip and ventilation, but little support.
Leather or Textile? The great debate. Textile boots are lighter and more affordable. Leather boots are heavier and more expensive, they'll also last much longer, often a decade or more of constant wear, and can be resoled thanks to using stitches rather than glue in that area.
I prefer old school leather boots both for their looks (I'm vain), which work just as well with a pair of jeans in the city as they do out on the trail. Riding motorcycles also ended up teaching me the importance of bombproof foot and ankle protection, even in relatively mild falls. If you want to go this direction, realize that you're going to have to develop a relationship with your boots, caring for them, dealing with long break-in periods and carrying their weight around. Don't skip leg day.
Textile boots are going to be a better option for more people. You should still break them in, but that'll only take a couple days of infrequent wear and you'll appreciate their lighter weights if you aren't a daily distance hiker. Or even if you are, but aren't a masochist like me.
You'll see a lot of modern hiking and backpacking boots combining leather and textile in their uppers. Consider those textile boots for these purposes, just ones that'll resist wear a little better.
You don't need to maintain textile boots aside from brushing the dirt off them occasionally.
Fit: Develop some understanding of your foot size and shape and when and where it feels best. When trying on a boot, you want your toes to be able to freely wiggle and shouldn't feel any pinching in that area. Your foot should lay flat inside the boot, again without feeling bunched up or constricted. Next, try walking in them to see if your toes are pushed against the front of the boots while your foot is being forced in that direction (walking downhill). No pressure? Good. Now, try walking uphill and up steps. If your boot was comfortable everywhere else and now doesn't allow your heel to lift or slide, then you've found the right fit.
Next, go order a quality pair of insoles tailored to your individual support needs. If you need more or less arch support, this is how you achieve that. If you don't or don't know, just order a general pair of hiking insoles; anything will be better than stock.
I love and use Superfeet's Grey insoles. They're a general insole for people without arch issues and a high-volume design that's only going to work with boots. Not only do they add support and cushion, improving comfort for both your feet and back, but they're topped with merino wool, helping to regulate foot temperatures in any weather while keeping you dry and odor-free. Well worth the $40, this is how you achieve all-day comfort.
On this kind of terrain, boots equipped with a metal or plastic "shank" between their mid and outsoles can provide extra support and protect your foot from being bruised by walking on such an uneven surface; the shank prevents the sole from being deformed.
Waterproofness: Don't believe the membrane hype. While Gore-Tex or eVent are very much materials capable of keeping water out, the way they're assembled inside the boot varies. Many cheaper boots sheath only the top and sides of your foot with the membrane, allowing water to seep in if you step in it. A fully-enclosed inner bootie will work much better, if it's bonded, not stitched together and comes high enough up your foot prevent water ingress. Many booties stop where the upper ankle protection begins. You'll also obviously need a gusseted tongue — one which is attached at the sides. Even the most breathable membranes will leave your feet sweaty in hot weather, they're all vulnerable to wear and tear and they'll mean it takes days and days for your boots to dry should they become soaked through.
So, unless you really plan on getting wet and muddy for a long, prolonged period, I prefer plain leather boots. Particularly ones made from a single piece of hide, meaning there's no stitches to let the water in. These will be solidly weatherproof so long as your foot's not submerged, a quality you can boost with regular application of a quality leather treatment and an application of silicone sealant to the sole stitching.
You'll be helping any boots by applying a generous coating of silicone waterproofing spray before any trip or after any cleaning. Atsko (formerly Sno-Seal) is the best. This helps stop water at the top layer of the boot, before it soaks through the shell, adding weight.
Socks: Use only wool socks, preferably merino. Wool retains its insulation when wet, resists smell and better regulates temperatures than cotton, even in hot weather. Silk sock liners are a great idea, they allow the boot to slide around your outer sock without applying friction to your foot, working to prevent blisters in the process. They can also add much warmth in a very slim package which shouldn't effect fit.
Look for a tightly-woven sock over the loose, bulky wool knits of yore. These will actually be warmer, while impacting fit to a lesser degree and will better retain shape over multi-day hikes.
Always carry a spare pair of socks! Critical if you get your feet wet.
Care: Clean any muck off your boots with a hose or in the sink, then wipe them down with baby wipes after every trip. Baby wipes are the best everyday method for cleaning any leather because they're gentle, capable and provide a little bit of moisturization. Leather is skin, care for it as such.
I recommend Pecard's Motorcycle Leather Dressing for oiling your boots. It not only conditions your leather, keeping it supple, but fills the pores in the hide, preventing water from seeping in.
Check your laces before a trip and replace them if they look worn. A busted lace is a pain in the ass on the trail.
If your boots get wet inside, pull out the insole and set both it and the boot in a warm, dry area, leaving it there until it's dry through. You can wad up newspaper and shove it inside to help speed the drying process and this will also absorb odors if you didn't opt for the merino socks and insoles. Applying heat, such as from a hair dryer, can damage glues and bonding on the boot.
A good cobbler will be able to deal with any damage or resoling needs, take your boots to him before any damage is allowed to get worse.
It's a great idea to keep a tube of Shoe Goo in your car or pack; it'll fix any little ruptures or burst seams or delaminated outsoles on the spot, but you should still get a cobbler to look at that damage in the long term.
My approach: I've got a big trip that I'm a little intimidated by coming up next week. To prepare for it, I'm going through all my gear, figuring out any potential gaps or problem areas and taking steps to address all that. That's going to make all the difference in the world in tackling unknown conditions, weathers and challenges — I have no idea what I might be facing.
As part of that, I decided I needed a new pair of boots. The classic Merrell Wilderness has always intrigued me, so I picked up a pair a couple weeks ago in order to give them a good break in period. They offer naturally-waterproof and rugged one-piece construction, but that also makes them heavy stiff. When they first arrived, I added those insoles, then applied a hefty application of leather dressing, then wore them around the house for a couple days. Then I took them on my regular daily hike, cleaning and re-oiling them when I got home. Now, I've been wearing them all day every day and they're starting to really loosen up. Before I travel, I'll give them a thorough clean, then apply that silicone spray, paying special attention to the stitches holding the sole on. I also grabbed a couple new pairs of Icebreaker merino hiking socks and made sure my silk sock liners are in good condition.
With all that done and in these boots, I feel confident that my feet will remain safe and comfortable no matter the terrain or weather. If i run into a gear issue out there, it won't be from my boots.
What boots do you know and love? Share your recommendations with other readers, particular if you have oddly sized or shaped feet or some specific need that I haven't addressed.
Photos: Chris Brinlee Jr.
IndefinitelyWild is a new publication about adventure travel in the outdoors, the vehicles and gear that get us there and the people we meet along the way. Follow us on Facebook, Twitter, and Instagram.