On the first Tuesday of every month, Lego brand stores do an absolutely free (no purchase required) mini model build. To get yours all you have to do is show up at the store anytime after 5:00 or 5:30 pm (check with your Lego store) and be between the ages of 6-14.
My advice is to get there early; Usually lines start forming about an hour before the build starts. Quantities are limited to about 250 per store and once they run out, that's it. In the last few months, they've changed the format a bit to meet the growing crowds. The kid is no longer required to build the model in store, though they will open the package to eliminate any NIB resales of these things. If the child is young or dumb or just wants the experience, there are staff available to help them with the instruction manual.
Though these sets are normally less than 50, they often contain some really great elements. The October Frankenstein figure, with a few sand green bricks, was created by some kid named Matt from Wisconsin who won the 2014 Mini Model Build contest.
It would be really awesome if they did something similar for the AFOL community. Sending us a little handful of brick every month would certainly make it easier to stomach the amounts that some of us spend on Lego. I'm no marketing expert, but maybe throwing a small bag of random brick to a certain threshold of Lego VIP and then running a contest to see what everyone comes up with is a good idea.
G/O Media may get a commission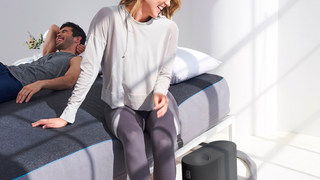 Eight Sleep Pod Cover
---
You're reading Leg Godt, the blog with the latest Lego news and the best sets in the web. Follow us on Twitter or Facebook.