Generally speaking, upgrading to Windows 7 is a no-brainer. "But what about my gadgets?" you might ask, eyes watering slightly, "will they be OK?" Yes, yes they will. Here's how to make Windows 7 play nice with all your favorite toys.
Your Phone
Windows Mobile: To sync with your Windows Mobile phone in Windows 7, you're going to need Windows Mobile Device Center 6.1. Just like in Vista! Except this time around, Windows is savvy enough to autoinstall the suite, which saves a little time and potentially a lot of Googling. (Just give it a minute after you plug in your device via USB—if nothing happens, go here.

This will take care of calendar, contact and media syncing for the most part, though a lot of newer Windows Mobile phones depend on microSD storage for music and movies. For this, you simply mount the disk as a folder, and drag and drop.
G/O Media may get a commission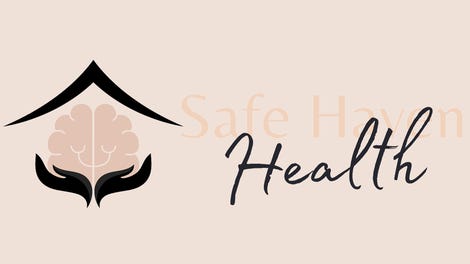 Addiction counseling
Safe Haven Health
iPhone: As always, this is a job for iTunes. However, Windows 7 is compatible with doubleTwist, an alternative media manager that doesn't just sync with your iPhone—it works with almost anything else, too.
Speaking of which, Android: Android generally isn't a "syncing" kind of OS, intended instead to be kept up to date by tapping into Google's services over the internet. That said, doubleTwist will work for music syncing with most Android phones, and HTC Sync will keep their phones, like the G1, MyTouch and Hero, in sync with your Outlook Address book, contacts and calendar.
BlackBerry: BlackBerry Desktop Manager and Media Sync still reign supreme, for contacts, apps, media and software upgrades.
Palm Pre/Pixi: doubleTwist, again, at least until Palm fully withdraws from their silly slapfight with Apple over iTunes and makes their own client.
Your Zune, iPod, or other PMP
Zune: Zune's software plays nice with Windows 7, but it's you only choice. And even moreso than Apple products, the Zune HD is locked to its client software, meaning there aren't any alternative for the time being. Luckily, Zune 4.x is fantastic software—it's just a shame it's not optional, and that it doesn't work with other devices.
iPod: As with the iPhone, you're more or less stuck with iTunes or an app like doubleTwist for music and movie syncing, but that's not so bad: iTunes in Windows 7 comes with some nice enhancements, including jump list shortcuts that can quickly take you to the iTunes Store, and hoverable controls, which give you quick access to skip, play and pause functions. In some ways, iTunes is actually better on Windows 7 than it is on OS X. [via]

Other PMPs: PMPs that rely on raw mass storage never took an advanced degree to use, so it's interesting to see that they've gotten a little simpler in Windows 7. The "Devices and Printers" system in Windows 7 can claim a few advantages over its predecessors, with much better icons—you generally get an reasonable approximation of whatever you've plugged in on the devices screen—customized Device Stage interfaces, seen left, and something called Device Containers, which group components of the same device into one icon. Like, if your 3rd-party PMP has internal and expandable storage, Windows won't just act as if there are two different devices attached; it'll group them together. Just click them to expand.

And if you third-party PMP does have a syncing app, be wary. Many of them, especially for older players, won't have been update for Windows 7. Install them in a compatibility mode for XP or Vista—whichever they're most compatible with—to avoid any potential problems. [pic via]
Your Camera: Camera support is pretty great in Windows 7 so you'll often be able to just plug your camera in and go. As with PMPs, printers and the like, cameras with multiple storage devices will be lumped into the same icon in Device Stage, which will also (hopefully) display other device info, like remaining battery, photo import options and alternative sync apps.

Windows also puts quick shortcuts in the taskbar for supported cameras.
Unfortunately, Windows 7 doesn't add anything in the way of RAW support, so you're going to have to go 3rd-party for that. FastPicture's codec pack supports most of the popular RAW formats used in DSLRs from Nikon, Canon, Sony and the like, and it's perfectly compatible with Windows 7. And free!
Your Displays
Adding a second monitor to Windows has never been particularly complicated, but the methods have never been all that apparent, either. Along with a refreshed multi-monitor displays settings interface, Windows 7 adds a fantastic shortcut: Windows+P will bring up a monitor management widget, which lets you set your monitor to either off, display duplicate or display extend.
The shortcut also works for enabling a projector. Laptop manufacturers have been adding functionality like this with their own software for years, so it's good to see Microsoft taking their ideas onboard in 7—it's easier for everyone that way.
Windows 7 also ships with a monitor calibration tool—again, something that had to be previously furnished by third-party software or monitor manufacturers. It helps you adjust brightness, contrast, gamma and color settings with a simple wizard, accessible by navigating to the Display panel in Appearance and Personalization in the Control Panel
Your Other Computers
These are the gadgets your Windows 7 PC has to play nicely with—your other computers. Windows 7 file sharing has gain some new features, but just as many quirks.
Windows 7 PCs: Since most people just want to share some files and get networking setup over with, Windows 7 includes a feature called Homegroups, which lets you share files and media between Windows 7 PCs with almost not setup at all. Think of it as the old network setup wizard from XP and Vista, except much, much simpler. To create a Homegroup, you need to have a version of Windows 7 that's better, or, er, more expensive than Starter or Home Basic—those two can connect to Homegroups, but they can't initiate one.


To create one, just navigate to "Network and Internet" in the Control Panel, or search "Homegroups" in the Control Panel search bar. At the "Share with other computers running Windows 7 page, select "Create a Homegroup," and designate the types of media you'd like to share. Joining a Homegroup in Windows 7 from Windows 7 should be easy: as soon as you connect to a network with available Homegroups, Windows will prompt you to join. Just enter the passkey generated during the Homegroup creation process.
Windows XP and Vista: Homegroups are nice and new and WOW and all, and they don't work directly, as Homegroups, with Windows XP and Vista. Thing is, under all the fresh trappings, Homegroups are the same old Windows networking protocols. Accordingly, XP and Vista can still access Windows 7 PCs, just not under the official "Homegroups" guise. So, first: Set up a user account for your client PCs to log in to:
Click the Start button, type "user accounts" in the search box, and then click User Accounts and Family Safety.
Click Add or remove user accounts, and then click Create a new account.

Type a name for the new account, such as "share."

Click Standard user, and then click Create Account.

Click the tile for the user account you just created, and then click Create a password.

Log on as the user you created (for example, share), and then log off. (This is required so that the user account is created with the correct credentials.)
Now that you've got the account set up, connecting should be easy: On Vista, just click Start, then Network, then open the computer you want to access—it should be listed by default. Enter the user name and password you've just created, and you're there. For XP, the process is similar: Just go to My Network Places, the click View Workgroup Computers, open the computer you want to access and enter your credentials.
From a Mac, the process isn't necessarily so straightforward. If you're lucky, your Windows 7 share will just show up in your Finder sidebar, where you can click on it and enter login info when prompted. (Windows 7 still uses basic SMB shares, which OS X is more than equipped to access.) If it doesn't show up, the process is a little more complicated. Deferring again to MS:
In [Finder] the toolbar, click Go, and then click Connect to Server (or use keyboard shortcut Command +K).
In OS X 10.3.x and later, click Browse, select the computer running Windows 7, and then click Connect. (Or follow the common instructions below.)
If that doesn't work, click Connect to Server again, and manually enter smb://username@computername/users as the network address, where username is your newly created user account, computername is your Windows 7 machines network name, and users is literally the word users—don't change that. Alternately, you can use the smb://username@ipaddress/users syntax, where ipaddress is your Windows 7 computers local IP. (as in 10.0.0.2, or 192.168.1.102)
Your Streaming Devices and Consoles
Play to: Play To was one of the most touted features in Windows 7, and yeah, it's pretty cool. Here's a breakdown:
One of the most potentially groundbreaking features of Windows 7 is "Play To," the ability to send music, video and photos to any compatible devices on the network, without running any kind of proprietary software, and without any initial setup. Sending a song to a Sonos or a video to an Xbox is-theoretically-just a right-click away.
The important thing to remember here is that "compatible devices" include—or rather, will include—anything that adheres to the DLNA 1.5 standard, from connected TVs to your Xbox 360 to other Windows 7 PCs with Windows Media Player 12. Play To devices show up automatically once they're connected to your network, it's just just a matter of enabling the functionality in Windows:
Before using Play To, you will first need to turn on Streaming. To do this, with media player open, click Stream and then click Turn on media streaming. You will then be given some options for sharing media and which devices you wish to allow.


You can right-click the item that you wish to play and move your cursor to the Play To option and select the device you want to receive that media file.
That's it! To allows a Windows 7 PC to receive Play To streaming, just enable Play To in the receiving computers' Media Streaming options, located in the Network and Sharing Center in the control panel.
Consoles: As I said before, Play To will stream to the Xbox 360 if it's in Media Extender mode (that is, connected to a Windows Media Center PC). Chances are, though, you're going to just want to stream media from your Windows 7 PC to your Xbox 360, controlled from your Xbox 360. Good news: the same old methods work fine here, so shared files with certain codecs, or anything in your Windows Media Center library, are all fair game, and should work straight away. Likewise, the PS3 will play a limited number of video and audio formats streamed from your PC with virtually no configuration, but the utility is limited—especially if you do a lot of downloading, or archive video in a rare codec or container. For both, the solution is the same: Get TVersity, because it's awesome. Setup isn't super-easy, but the results are worth it: Pretty much any video you can come up with can be transcoded on the fly to stream on your console. Full instructions are here.

So that's about it! I've only scratched the surface here—this is like Windows 7 Gadget Mediation 101, or maybe 102—so add you favorite tips and trick in the comments, since your feedback is a huge benefit to our Saturday guides. And if you're still curious about Windows 7 in general, look no further than our Complete Windows 7 Guide. Have a nice weekend!