The web connects us to people on the other side of the globe in an instant, but sometimes you just want to know what's happening down the street. Here's how to use your social networks and more to get the local lowdown and stay in the loop with what's going on nearby, whether that's snowstorms or street parties.
There are all kinds of reasons why you need local news: To hear updates on the weather or the traffic, to keep you and your family safe, to get involved in local neighborhood initiatives, to support other people in the area, and so on and so on. Different social networks fit these needs differently, but we'll cover them all broadly here.
Nextdoor
We'll start with the social network you might not have heard of but which is most specifically geared towards local news and events: Nextdoor. Nextdoor says it's active in around 169,000 communities in the US now, and if a network isn't currently up and running in your area, you can start one.
You sign up and verify your address, and then the basic framework of the site is very much like Facebook, but with a hyper-local feel. You can look for local recommendations, post about roadworks happening outside your door, collaborate with neighbors on monitoring crime, and so on. It works for everything from selling your bike to finding a missing cat.
G/O Media may get a commission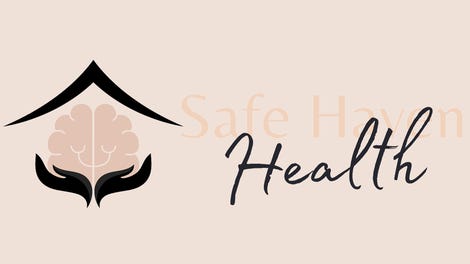 Addiction counseling
Safe Haven Health
Everything is free to use—Nextdoor makes its money by taking cuts on real estate listings—so it's worth checking out if there's a network already in your area or even starting one up. The next time there's flooding, you might be glad you did.
Twitter
Embrace the hashtag: One way of finding out what's going on in your local area is to look for relevant hashtags on Twitter (it shouldn't take you too much looking to find what these hashtags are). Just type them into the search box at the top of the web interface, or check the trending hashtags in your area on the left (if the Trends box isn't set to your area, click Change next to it).
Alternatively just run any regular search you like from the search box, then click Show next to Search filters on the left, and choose Near you from the location drop-down. Obviously the quality of your results are going to depend on how narrow your search terms are, as well as how popular Twitter is in your part of the world. For those times when you're away from home, you can set any location you like through the advanced search page.
If you've got something to share about a local weather emergency or an event happening in your town, help your fellow Twitter users out by adding a location—you can do this in Twitter's mobile apps by tapping the location pin as you compose your tweet. Working out what hashtags everyone is using might take some trial and error, and some searching, but you could always kick off a trend yourself.
Facebook
Hello? Anyone still using Facebook? Like Twitter, there's a local filter for your searches which you can find by running a query and then selecting your current location under the Tagged Location heading (Facebook also lets you choose any other location you like). You'll see a mix of posts from your friends as well as public posts, as long as they've been tagged with your location.
Facebook has more capabilities than Twitter, and another way to stay up to speed with local goings on is to look for local groups—just run a search for the name of your town and see what comes up. You'll need to scroll down past the places and pages and posts to find the groups, though only public ones will show up. You can preview the posts inside a public group without actually joining it.
Click Join group and you'll then get updates and posts from the group intermingled with the rest of your News Feed, as well as notifications whenever something new happens. Click the Notifications button above the group posts to change how much of the group activity you want to see—maybe you just want to dip in every now and again.
Snapchat
Snapchat built itself up on the idea of personal, private photo messages, but it's slowly become a place for more public sharing as well. If someone uploads something to a public Story, then it's visible to anyone through Snap Maps.
You can get to the map by pinching on the photo-taking screen with two fingers or by loading it up on the web: You don't even need a Snapchat account to take a peek. Scroll around the map, or use the search box in the top left-hand corner to find the place you're looking for, and you'll see heat spots where users have uploaded Stories.
Click on a spot to see the Story or Stories (you can use the arrows at the side to go forward and back). It's useful for checking on traffic and weather conditions, and you'll see a lot of Snaps around sports games and music concerts too
Other options
There's a big old internet out there and you're not necessarily restricted to social networks when it comes to finding out what's happening locally. Even something as simple as running a web search for your town then clicking through to the News section can turn up some interesting results—or at least a community page for your town.
It might also lead you to local news sources, if you've got any left in your part of the world. Local outlets or local sections on regional outlets are still very useful for finding out what's happening nearby—don't forget to check the comments for updates from people who are at the scene or directly involved, because there might be more recent information available below the line.
Your part of the world might even have an old-fashioned forum or message board attached to it that you can find on the web (they're still there, we've seen them). If not, your local sports team probably has—and that forum might have a non-sports, local news discussion board. It might seem like a lot of effort to join a sports forum to check up on local news, but it's another option.