According to the New York Times, clothing retailers think that the best way to overcome THIS SLUGGISH ECONOMY is to spend thousands and thousands of dollars on a custom mannequin to display fancy threads on.
Take into consideration these gems of wisdom:
"They personify their brand with their mannequin statements, and they're looking for something a little more customized or unique," said Peter Huston, brand president at Fusion Specialties, a mannequin company in Colorado whose sales, almost all of custom mannequins, rose 48 percent last year."
or
"Prices of custom mannequins run from about $400 to $1,200 a mannequin, not including the $15,000 or more that places like Fusion charge for development. A mannequin makeover can cost a national chain millions."
G/O Media may get a commission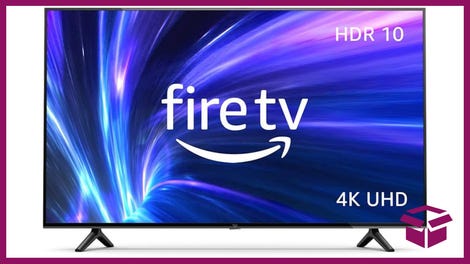 42% Off
Amazon Fire TV 50" 4K Smart TV
But wait, why does a stupid mannequin cost so much? The process by which these things are created is surprisingly techie.
Fusion Specialties digitally scanned Ms. Halverson in stationary and action sequences. Then, over about two weeks, seven sculptors created clay renderings of the 3-D digital scans that "hand-etched her from a tiny pile of clay down to the tiny delineations of the sinew in the muscle," said Tess Roering, vice president for marketing at Athleta, which opened its first physical stores this year.
So there you have it. The stupidest goddamn way to reinvent your retail brand, or whatever goofy lingo marketing whack jobs like to use. [NY Times]
Image via Kevin Moloney/The New York Times