In the tiny landlocked Himalayan kingdom of Bhutan, the unique aesthetic tradition of painting erect penises on architecture — a tradition that has persisted for over 500 years — is finally receiving attention on a global scale. Yes, from the mountains to the valleys, Bhutan is covered with disembodied doodles.
Is AI Moving Too Fast? | Future Tech
But unfortunately for Bhutanese lovers of painting wiggling penises on the sides of their homes, foreign prudishness and the strictures of globalisation threaten to quash this virile art form. Join as we bask in the glory of Bhutan's public members. The following is arguably not safe for work, unless you're currently employed in Bhutan.
A few months ago, we ran a piece on the most phallic destinations on planet Earth. Following said post, several readers wrote in wondering why Bhutan was not included among those tumescent locales. Forsooth, gentle inquirers. There are penile places, and then there are veritable penile wonderlands — Bhutan is the latter. As the health journal Der Urologe elaborates, the symbol gained popularity thanks to a womanizing monk with a unique means of battling supernatural evil:
G/O Media may get a commission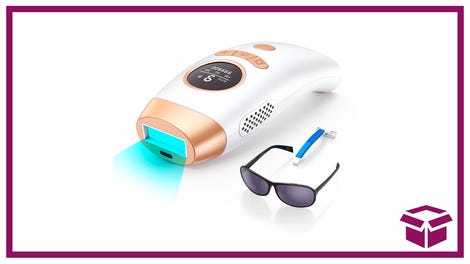 58% Off + Coupon
IPL Hair Removal Device
For most foreigners, the omnipresence of depictions of phalli, always erected and often ejaculating on many walls of traditional houses is a stunning impression.The popularity of these displays goes back to the "Holy Madman" Drukpa Kunley (1455-1529) who made generous use of his penis to fight demons, convert women to Buddhism and mock the religious establishment. Although there is a vast written and oral tradition on the religious and historical significance of the phallus-symbol, for most Bhutanese today it merely means a sign of good luck and an instrument to ward off evil spirits.
Drukpa Kunley may have once defeated a cannibal demon goddess with his thunderbolt-like member, but in the 21st century, such pants-down feats don't carry the cachet they used to. With an influx of international tourism in this mountain kingdom of ~1,000,000 people, these festively ejaculating paintings run the risk of being branded at odds with modernisation. That's not the case, insists Dasho Karma Ura, president of the Centre for Bhutan Studies in the capital of Thimpu. The veiny artwork can act as a condemnation of the unchecked male ego rather than a rigid fiesta of all things phallocentric:
Representation of female nudity is conventionally a blatant sign of reduction of the female to sexuality [...] Phallic imagery that reminds men of their self-centeredness is a counterculture, not a celebration of the male.
Should you visit Bhutan, know that you can be clocked upside the noggin with a wooden phallus as a fertility blessing at the Chimi Lhakhang monastery. Also, phallus-wielding clowns (left) have been known to make an appearance at local festivals. Here's a sampling of Bhutan's public penis art.
Top image: The famed Tiger's Nest, whose phallic art credentials are unknown to yours truly. Image: KenHT/Shutterstock. Images (in order) via Watana's Flickr, Fritz16/Shutterstock, Bhutan 360's Flickr , One Man's Perspective's Flickr, Chia Alfred's Flickr, Rajkumar1220's Flickr, Hearthwood Dome, and Volunteering in Bhutan (final three).