After a year of hype, Beats Music is finally here, and if it has a definitive pitch, the company's frenetic, towheaded CEO Ian Rogers served it to me over blaring punk music in a Lower East Side bar last week. "I've got [legendary producer] Jimmy Iovine calling me on the weekend and saying, 'What the hell is this playlist?'"
Beats Music is late. The very people who helped turn headphones into fashion are arriving unfashionably tardy to the streaming music game. They're betting that the very same taste that sold millions of basically disposable plastic headphones can sell millions of music subscriptions too. And why would people bother when they've got a million other options with identical catalogs? Because the team at Beats has labored to create the tightest, most streamlined path between your fingers and the songs you want to hear.
Those calls from Iovine aren't out of the blue; along with Dr. Dre, he's one of the co-founders of Beats. But the real reason you should care about him is that he's an old-school music industry bigwig. That's important. The people involved with Beats matter as much as the music.
G/O Media may get a commission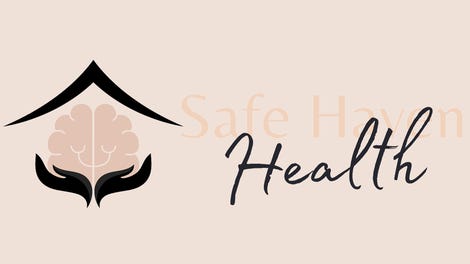 Addiction counseling
Safe Haven Health
Beats Music works because it answers to Dre and a label boss. Last year, Trent Reznor (!!!) signed on to help curate the music collection, and the day-to-day orchestration of what you're listening to is run by Scott Plagenhoef, former editor of music criticism monolith Pitchfork. You've got a lot of strong musical opinions in there, and they're dictating the path for the service. Beats Music is run by tastemakers, whereas Spotify answers to VCs like Sean Parker. Beats Music cares more about taste than tech. That's the pitch, anyway. But it bears out.
After using Beats Music for a few days, I can say that it does an absolutely fantastic job of serving up playlists according to your (often very specific) taste, and from what I can tell, it's wonderfully tailored for music nerds. There are a million music streaming apps to choose from, but Beats Music is very much worth you consideration—if only for the seven-day-trial.
It's all about playlists
When you've signed up for an account, Beats Music guides you through a quick on-boarding routine in which you indicate your preference for a floating spheres labeled with the names of genres and artists. Two minutes later, you're deposited on Beats Music's "Just for You" front page which presents you with playlists. With very little input Beats Music deduced that I would be a fan of the 80s Hardcore playlist, and that I would be excited to hear about Joy Division. This is true!
So far, what you're seeing isn't a whole lot different from what you're used to seeing from the rest of the music app mob. But once you wade into the service a little more, you realize that the recommendations, and more importantly, the playlists Beats Music serves up are way better, or at least feel way more relevant to what I've ever been given from Spotify, Pandora, or Slacker.
One particularly smart playlist pattern Beats uses is that of introductions versus deep dives. I'm a huge Yeah Yeah Yeahs fan so I go straight for the "Yeah Yeah Yeahs Deep Cuts" playlist. I only know one song by The Rapture, so I'll go straight to "Intro to The Rapture." It's a smart solution to one of the pain points of music services: Sometimes it feels like what you're getting is too obvious or that you don't know where to begin when exploring music. But what's even better is that when Beats decides you might like an artist, it often suggests a curated playlist of their songs rather than an album. This shows a fantastic understanding for how people listen to music: You get hooked on the hits, and stick around for the weirdness.
I've been using Beats Music for a a few days entirely on my phone, and I've only recently started using the desktop interface. The two are very similar except that one's optimized for your primarily horizontal computer screen while the other is designed for you phone's vertical screen. In both cases, the look and navigation is very simple and designed to keep the number of choices manageable. On your phone you're only offered about four playlist choices at a time, presumably because people are trying to get from opening the app to listening to music as quickly as possible. It's a gamble on the strength of Beats' curation. (On the desktop, you get an infinite scroll of suggestions.)
But there's nothing complicated or busy about Beats Music. In fact, it's easy to forget that this is actually an on-demand service that lets you listen to whatever music you want, whenever you want, should you choose. It's a testament to the playlist strengths that the vast pick-and-choose library doesn't command more attention.
There are other features here as well, like an odd one called "The Sentence," which allows you to pick from a serious of conditional statements about the situation you're in before surfacing a recommendation. You can also browse by genre, mood, or from a list of curators like Mojo magazine. As with other services, there's a little built-in social network that'll allow you to connect with your friends, share playlists, and find people you should probably follow. But the playlist focused experience is so central that I barely ever wandered outside of it. (If you must know, the service has about 20 million songs, just like everybody else. No, they don't have Led Zeppelin.)
On the desktop in particular, the Beats Music layout looks very similar to Spotify's "Discover" front page except it's way simpler, and the selections you're offered are better—or at least more actionable. I've always appreciated how Spotify offers me artists I'd love to listen to. But the truth is that Spotify's playlists have always seemed a little too generic or too random for me to really dive in. The first time I logged into Beats Music on my desktop I was offered the "Alternative Hits: 1992" playlist. It's embarrassing, but that's about as close to a perfect playlist as you'll make for me. The next time I logged in on my phone I was offered "Post-Punk Deep Cuts." What the hell Beats Music GET OUT OF MY BRAIN.
All of this underscores what Rogers claims is the key point about Beats Music: Everything you're seeing on Beats has been touched by a human. When you search for Bob Dylan, you don't get a Bob Dylan Christmas record. When you search for Yeezus, you get the explicit version, not the radio edit. Beats Music still uses metadata from clearinghouses like Gracenote, but ultimately, if Beats Music succeeds it's going to be on the strength of its curation rather than on the power of collaborative filtering algorithms that have long powered Pandora's mediocrity. Services like Slacker have long built credibility on the curation line, but from my brief time playing with Beats Music, the nascent service makes a strong claim that it does better.
Should you use it?
Beats Music is gambling hard on a premium-only experience. You get seven days for free, and after that you either sign up for a $10 per month subscription or get out. That's a risky bet considering Beats' most important competitors, Spotify, Rdio, Pandora, and Slacker, all have free, ad-supported versions.
From the time we've spent with it already, we're sure Beats is good. But even if it's the best, will that be enough to get all of the people who don't want to pay on-board for free? The service does offer a multiple user promotion through AT&T. If you're on an AT&T family plan, you pay $15 for up to five people across 10 devices. That's a pretty fantastic deal if you happen to have a big family that all want to listen to an on-demand music service. (In the long run, you should expect to see more of these types of subscriptions.)
So if you're a cheapskate, maybe the high-level music nerdery in Beats Music won't matter to you. But I'm the type of person who pays for a music subscription. In fact, I've had at least two at a time for the last couple of years, so personally, I'll say that I'm considering dumping what I've been using forever to hop on board with Beats Music. We'll see if I still feel that way at the end of my weeklong trial. As for you, it never hurts to try.