A lot of nifty stuff is hitting the stores tomorrow, but let's just pause for a moment and reflect on the innate weirdness of Alex "Epic Realism" Ross painting Voltron. Goodness, that's bizarre. Not as weird as his League of Extraordinary Gentlemen/30 Rock mash-up, but still plum hilarious. On to the comics!
First Issues
Matt Fraction's run on Defenders kicks off today. He recently described it to as an all-encompassing tale — "By the time Defenders is done, you're going to know why everything that has happened in the Marvel Universe has happened." Marvel is also printing the miniseries Villains For Hire (about the not-Doctor-Dooms of the Marvel Universe) and the mutantcentric series X-Club . Other releases this week include a reprinting of Greg Rucka's Captain Atom stories and a new Voltron series from Dynamite. Thought Bubble Anthology, a charity tome featuring work by Mike Carey, Becky Cloonan, and others, is out too.
Grab Bag
Some comics we've previewed recently include Animal Man, Sweet Tooth, HP Lovecraft's The Dunwich Horror, and Hulk.
G/O Media may get a commission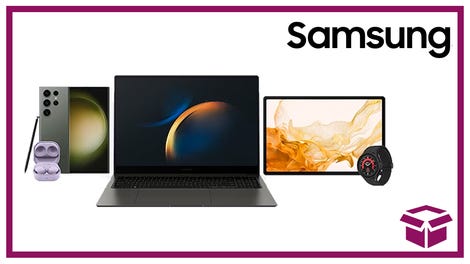 24 hour deals
Discover Samsung - Daily Deal
We'll also be talking to author/illustrator Tony Daniel about Detective Comics tomorrow, so stay tuned for that. There are also new issues of Action Comics, OMAC, Red Lanterns, Swamp Thing, iZombie, Chew, Last Of The Greats, The Fearless, and Irredeemable.
Graphic Novels
Lots of worthwhile and weird bookshelf material out today. There's a new printing of Absolute Watchmen, Jack Kirby's Fourth World Omnibus is out in trade paperback, the second omnibus of the rollicking food detective series Chew is out, and the psychotically big X-Statix Omnibus is on the stands.
Also out are The Complete Alan Moore Future Shocks (which we enjoyed) and Alexandro Jodorowsky and Moebius' The Eyes of The Cat, the reprinting of the first collaboration between the guys who brought you The Incal. I plan on buying the hell out of this.
Other books on the stands include the throwback trade paperback Batman No Man's Land Volume 1, Bill Willingham's short comic compendium Bad Doings And Big Ideas, Superman: Secret Origin out in trade, Volume 1 of Mike Costa's Cobra Civil War, a reprinting of X-Men: Days Of Future Past, the Luna Brothers' Complete Girls, and The Complete Captain Canuck. I repeat, The Complete Captain Canuck!
And as usual, here's the list of everything being released to comic stores tomorrow, and you can find your nearest comic retailer here. Happy reading, gang!