The new Transformers movie expertly duplicates the experience of taking an endless road trip with your father, who refuses to see you as a separate person and who is also quietly falling apart. It's dull, horrifying and miserable. But after nine hours, you realize you're seeing the failure of patriarchy, in miniature.
Spoilers ahead...
I'm not kidding: Transformers 4 really is about taking a road trip with your slowly unraveling dad. If your dad was Mark Wahlberg, and he was a hapless man-child who spends all his time inventing useless robots. And if your dad was willing to let the CIA kill you, to protect a transforming alien robot he just met.
In Transformers: Age of Extinction, Wahlberg plays Cade Yeager, a failed inventor who's on the verge of losing his house, and who basically depends on his teenage daughter to take care of him and bring him endless trays of chicken and beer. Until he finds a broken-down truck that turns out to be Optimus Prime, and he gets drawn into a world where Autobots and Decepticons alike are being hunted by the CIA and their many, many (too many!) allies.
G/O Media may get a commission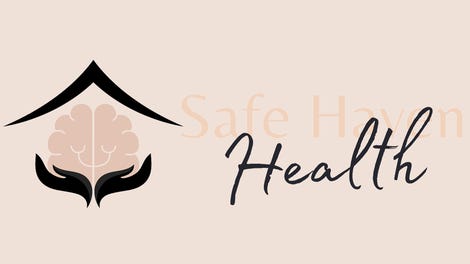 Addiction counseling
Safe Haven Health
Soon enough, Cade, his daughter Tess (Nicola Peltz) and her secret boyfriend Shane (Jack Reynor) are on the run with Optimus, and they wind up traveling around assembling a team of Autobots and then plotting various missions. It ought to be bracing, but instead it just feels kind of futile.
I think you ought to know I'm feeling very depressed
This is the least fun Transformers movie. Even Transformers 2 had a certain jolly insanity. You expect a Transformers film to be ten hours long and feature incomprehensible shit-in-a-blender action sequences and borderline offensive stereotypes — but you don't expect it to be this joyless. Depressed, even. Optimus Prime mopes through this movie, occasionally mustering a weird outburst like "I'll kill you" before subsiding back into anhedonia.
Even the movie's big fist-pumping triumphant sequences feel grudging, like "here you go, whatever. You can pump your fist if you want, I guess. I don't care." The movie manages to make dinobots feel sad and pathetic. DINOBOTS.
Why is this film so glum? Because it's actually trying to capture the feeling of spending several weeks trapped in a car (or truck) with your father, watching his midlife crisis curdle into despair. Lars von Trier only wishes he could make a movie as bleak and existentially discomfiting as this one.
The ultimate destination of this father-daughter road trip is the realization that all fathers are awful, and that post-industrial crony capitalism is a structure built on terrible father figures. To this end, the movie offers up a slew of dreadful patriarchs, from Stanley Tucci's corporate overlord to Kelsey Grammer's CIA graybeard to the bounty hunter Lockdown, to Optimus Prime himself. (And it leads up to vague hints about some other cosmic entities, who are the worst dads of all.)
In the first three Transformers movies, director Michael Bay served up a caricature of the Luke Skywalker/Joseph Campbell wish-fulfillment story, in which a teenage boy learns he's special and earns the Matrix of Leadership before finally mastering his world. But this time around, the male "chosen one" myth is replaced by a fantasy about a father finally proving his worth to his bratty daughter.
Except that he can't — because everything in this movie goes out of its way to undercut him. Mark Wahlberg's failure as a father is echoed throughout the movie, which ends up showing that all institutions are fatally broken, and we should be setting fire to the whole goddamn world.
Daddy, you bastard, we're through
So yeah — the central conflict of the film is that the CIA is willing to kill Cade Yeager's daughter to get at Optimus Prime, and over and over Cade demonstrates that he's willing to throw his daughter's life away for his new truck friend. And yet, we're supposed to see Wahlberg as a good father, whose daughter doesn't appreciate him and insists on being a separate human being for Unicron knows what reason.
In the middle of the whirling debris and explosions and replays of action scenes from the first few Transformers movies, Mark Wahlberg's face is constantly in the center of the frame. His baby face is round and enormous, and he wears a look of good-natured perplexity most of the time, with an undercurrent of hostility and sadness.
The big turning point for Wahlberg's character is when he gets hold of a giant sword that's also a gun. This somehow turns him into an instant badass, able to take down almost any threat single-handedly. And his not-at-all-symbolic ginormous sword-gun is meant to be what allows him to redeem himself as a father and prove that he's a better man than his daughter's boyfriend.
Cade and his sword-gun also help Optimus reassert himself as the dad to the other Autobots. And we also see Cade confronting the other patriarchs in the film one by one, especially Tucci and Grammer and their evil robot allies, trying to prove that he's a better daddy than they are.
Wahlberg almost makes this whole mess work, because he's a likable actor, but movie is working against him. Partly by inviting us to ogle his underage daughter, even as he's yelling at us not to ogle his underage daughter. But also by surrounding him with so much incomprehensible crap that all his victories feel pyrrhic and only his frustration feels genuine and earned.
On the surface, the film may tell us that Cade is proving himself as a dad, but everything else lets us know that his ginormous sword-gun isn't enough to make Cade any different than Kelsey Grammer's skeevy CIA blowhard.
Robots with human faces, humans with blank expressions
It's hard to care about the repetitive, unthrilling action in this movie, and it's also hard to relate to anyone — because the robots are too realistic and the humans are not realistic enough.
The biggest change you'll notice in this film is that the Transformers have much more detailed human-looking faces. Optimus Prime has lips! The newer Transformers, like the redneck-bot Hound (John Goodman), the Samurai-bot Drift (Ken Watanabe) and the evil Lockdown (Mark Ryan) are basically wearing semi-realistic human features now.
This is weird, because the Transformers are still more or less cartoons — they've always been kind of sketchy and silly, with exaggerated foibles and childlike emotions. But somewhat disturbingly, they now look like adult humans, who are just randomly acting like out-of-control kids. And as I mentioned, Optimus seems weary — only able to summon any of his old verve when he's issuing empty threats of murder.
These almost-photorealistic robot faces don't fall into the Uncanny Valley, but they do help to tip the movie over into being about scary man-children instead of cute man-children. (Especially when you add them to Tucci's somewhat creepy performance as a corrupt CEO.) This movie just isn't as cute as the others, because the CG has gotten too good.
And at the same time, the non-face-related CG is distractingly bad at times. There are a few scenes where Wahlberg, Peltz and Reynor are falling off buildings into explosions, or dodging big jellyfish spaceships, and the effects look not quite convincing enough. To make matters worse, the human actors seem to run out of "whoa" expressions after the tenth time they're running from volcanic robot spooge or exploding buildings. Their faces begin to look blank and dazed — less expressive than those newly detailed robot faces, in fact.
This film is much less like abstract art than Transformers: Revenge of the Fallen, but also less fascinating.
Bay employs less of his old shakey-cam and more Snyderian slow-mo, probably because he was filming with IMAX 3-D cameras, which are difficult to shake. The action has a stately rather than frenetic quality, and every action sequence goes on a few minutes too long, as Bay milks each gimmick dry. So it's easier to see what's happening, but harder to get caught up in it.
And the U.S. military is notable by its absence. There's no Josh Duhamel or Tyrese Gibson, bringing an affable competence to the task of going out and exploding some explosions. This means the only authority figures in this movie are evil or misguided, and there are no examples of well-adjusted masculinity. Plus the fight scenes are largely robot-on-robot, apart from Cade and his giant sword-gun. A lot of the time, you can't actually tell who's fighting who, because of the lack of human combatants.
So it's all kind of numbing, and meanwhile all the storylines add up to a terrible sinking feeling.
And now, the thing about post-industrial crony capitalism
The actual plot of Transformers 4 would take a year to explain. But it revolves around an unholy partnership between the CIA and Stanley Tucci's company KSI. The usually patriotic Bay depicts the U.S. government as half-corrupt, half-clueless, and shows how big business is complicit in government abuses of private individuals (and Autobots.)
A big part of why this movie is so depressing is the basic concept: The Autobots have fought to defend humans, only to be betrayed by our corrupt political-economic system. This incredibly dark storyline is juxtaposed against Cade's quixotic campaign to prove himself as a father, and that juxtaposition is what makes it impossible to believe that Cade's fatherhood can ever be meaningful.
The movie starts with the dinosaurs going extinct, and the "Extinction" in the film's title refers to the idea that the same thing could happen to humans — but instead of being innocent victims, we're kind of asking for it.
So basically, you're on a road trip with your dad, and you realize after a few hundred miles that your dad doesn't know where he's going — but the more sickening realization is that there is no place to go. The landscape is an unforgiving wasteland for a million miles in any direction, and your truck is losing the will to live. You're stranded, and your father is a monster in a world of monsters. The only solution is to jump out of the truck and ride off on a wild dinobot to set fire to the patriarchy. Because Michael Bay said so.