In Dark Horse's Incognegro: Renaissance, Zane Pinchback—a young black journalist and New York transplant by way of Tupelo, Mississippi—finds himself smack dab in the middle of Harlem at the height of its Renaissance during the 1920s. Zane, like Incognegro: Renaissance creator Mat Johnson, is a black man with a light enough complexion that people are sometimes unsure or entirely unaware of his race.
To those who know him, Zane's identity isn't a question, but for many of the new people he encounters in New York—particularly the white ones—Zane is able to pass as white, and thus move through certain spaces that other black people can't. Drawn by Warren Pleece, Incognegro: Renaissance opens on a very taboo and illegal book party in Harlem where black and white people co-mingle as the champagne flows freely.
When a black guest suddenly turns up dead of an apparent suicide, the authorities show up on the scene to shut the gathering down, but have zero interest in investigating whether the death may be a homicide because the man is black. Realizing that his ability to pass (and willingness to do work others won't) might allow him to dig deeper into the potential crime, Zane sets out on a mission to uncover the truth.
When I spoke with Johnson recently about his inspiration for the new series, he explained that much of the core premise is based on his own experiences and a life-long love of Walter Francis White, the civil rights activist who was the head of the NAACP from 1931 to 1955. But what Johnson really wants readers to get out of the series, he said, was a better understanding of the fact that identity in all its forms is fluid.
---
io9: What are the things about Walter White's story that really made you want to give this origin for Zane?

G/O Media may get a commission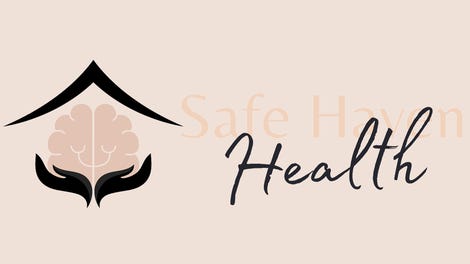 Addiction counseling
Safe Haven Health
Mat Johnson: As a kid who grew up in the '70s looking racially ambiguous, I had a vague notion that I looked the wrong way for the wrong era or that I could have done a lot better than 1920s. Walter White inspired me, you know? When I discovered him I was like, "Okay, I'm not the only one"—he was like me. I'd known Adam Clayton Powell Jr. was out there, but he just seemed crazy and he was a lot smoother than I was. I didn't think I could get that cool.
io9: Better off back in the '20s? Really?
Johnson: [laughs] I felt that way as a kid. I know I'm faring just fine right now, but looking back on it, I grew up in an interesting place and time: in a black neighborhood during the Black Power Movement. I had the lightest, straightest blonde hair and pale skin and I was walking around my neighborhood wearing a dashiki. That was my experience and at the time, the concept of a mixed identity didn't really exist. So it was kind of like I was black but I just wasn't good at it.
io9: But White helped you work through that.
Johnson: White popped out in a way that made me realize that my own narrative was just one in a type of narrative that already existed within the African American story.
I think the generation after me was really the beginning of people openly embracing the idea of mixed identity. And today it's to the point where when I walk into a place and people see or hear me, people assume I'm mixed because mixed identity exists. Because it didn't exist in the public consciousness in the past, people would look at me like I was this wild, mutant creature.
io9: There's a moment when Zane's friend Xavier points out that his ability to pass isn't just a privilege, it's something almost like a superpower. How much of that is from your own experience?

Johnson: I grew up with comic books. So turning something like this into a superpower always makes a kind of sense. As a kid, I used to play Incognegro with a cousin who was also mixed and ambiguous, and we would imagine, you know, helping slaves escape the South almost like we were metamorphosing Sojourner Truths.
io9: One of the first things we learn about Zane is that he's new to Harlem. The book's obviously reverential for that place and time in black history, but Zane's actually sort of disillusioned with the city and his life there because he hasn't made it as a writer quite yet. Why is that?
Johnson: The inspiration for this book more than anything was Wallace Thurman's Infants of the Spring, a satirical novel that basically shows what it was like to live through the Harlem Renaissance. Zora Neale Hurston and Langston Hughes are characters, but it really focuses on the failed artists in the Harlem Renaissance.
Because that's what it's always like when you look back at moments like these. There are all of these people who you know came out of moments like this—public intellectuals and writers and artists—and they all look like one big club. But that one big club is .001 percent of people who were there even just within the black community. We all imagine these different points of access we would have, but most of us are always somewhat on the outside. Even people who feel like they're on the inside, they only get to be there for the briefest amount of time.
io9: Incognegro: Renaissance is a prequel to your first Incognegro series, where Zane travels into spaces in the South where black pain and death are spectacles that white people consume for entertainment. What made you want to shift gears and tell a story in which black death is essentially ignored?
Johnson: Both things still happen and we're having this ongoing debate about the black body. But what's striking me more than anything is how all of the black tragedy we all witness is constantly being reduced to be meaningless. Of course, there's nothing new about that, but the biggest change we've seen recently is the advent of the smartphone and people documenting things in real time.
We're living in a moment where so many people are fighting for control of their own stories and their narratives and that's part of what Zane is also trying to do.
io9: Personally speaking, what hurt you about writing this series?
Johnson: You know, that's... interesting. That's interesting because I think the hardest part about reading or writing historical works about race is going back 100 years and realizing that not as much has changed as you would have liked to believe. I don't consider myself an Afropessimist or look at things and think that nothing's changed.
But at the same time, when I go back and look at these characters and other things out of the Harlem Renaissance, there's so much there that's similar. So many of the things that they're dealing with are things we're still struggling with as a society today. You see the same crap and that's exhausting. Whenever I get into those moments, though, I always try to remind myself "hey, hey. This turns out great. Not perfect, but definitely better."
io9: Ultimately, what do you really want people to tale away from Incognegro: Renaissance?
Johnson: When you look back at Nella Larsen's works Quicksand and Passing, two seminal 20th-century discussions of about race and passing, passing is never about literal passing. It's always a metaphor for larger, broader social issues. If passing was actually about, you know, black people who can just be white people without anybody knowing, that's not exactly interesting. What matters is how passing as a concept is being used as a larger metaphor about the fluid nature of identity.
---
Incognegro: Renaissance #1 is in stores now.
This interview has been edited and condensed for clarity.