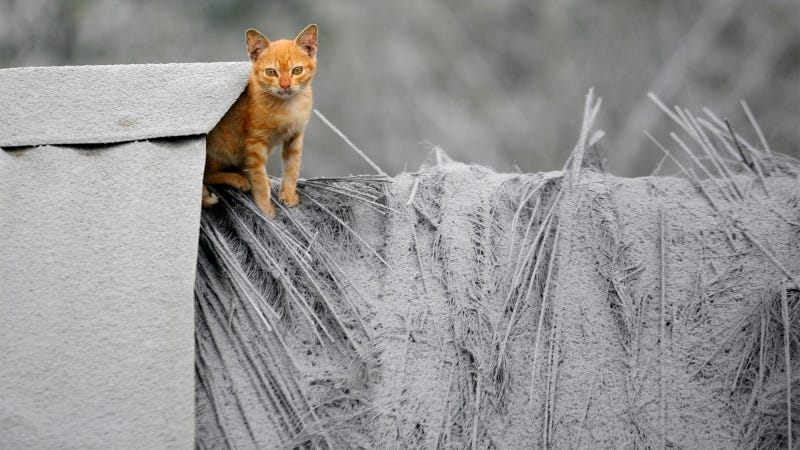 These images of the aftermath of the eruption of Mount Sinabung in Sumatra, Indonesia, are as sad as they are strangely beautiful. The contrast between colorful figures and the grayscale of the ash-covered landscape is so striking that it seems unreal. Here's the entire story told in photos.
The Mount Sinabung in Sumatra, in western Indonesia, erupted on November 11. It was a mild eruption but it just went into absolutely insane mode, ejecting a pyroclastic cloud that was four miles high.
The beginning of the eruption, November 11
Puppy left behind in the evacuated village of Mardinding, three kilometers from Mount Sinabung
The violent eruption on November 15, four miles high
Ash starts to fall down
A flower opened after the eruption covered everything with ash
People protecting themselves with plastic bags
Solitary bird on a sea of grey
Farmers trying to rescue their crops
Students getting back home through the ash covered landscape
Photos by AP Images and Getty Images.