Tomorrow, a four-stage Polar Satellite Launch Vehicle will blast off from India's southern spaceport with 104 satellites on board. Should all go well, the Indian Space Research Organization will establish a new satellite delivery record for a single mission—and by a long shot.
The current record is held by Russia, which delivered 37 satellites into orbit during a single mission back in 2014. The NASA record is 29, which it accomplished in 2013, and the current Indian record is 20 satellites in one go, which it set last year. With its planned 104-satellite launch, India's frugal space agency is set to make a statement as it continues to weave its way into the international space scene.
The launch is scheduled for 9:28 local time at the Sriharikota spaceport. At the top of the 144-foot-tall PSLV rocket are 104 individual satellites, including an Indian-built, Earth observing Cartosat-2 series satellite weighing 1,574 pounds (714 kg), and 103 nanosatellites totalling 1,463 (664 kg). In total, the rocket will deliver 3,038 pounds (1,378 kg) worth of satellites into Low Earth Orbit (LEO). This rocket is capable of delivering 3,860 pounds of payload to LEO, so it'll be carrying nearly 80 percent of its total payload capacity. This mission will mark the PSLV's 39th trip to space, in what is turning out to be a dependable, workhorse rocket for ISRO.
In terms of who owns and operates the nanosatellites, Israel, Kazakhstan, Switzerland, and the United Arab Emirates each have one, India has two, and the United States has 96. ISRO charges a handsome fee for these deliveries, which, given the growing market for mobile phones, internet, and other satellite-dependent industries, is becoming a lucrative business.
Needless to say, getting 104 satellites into orbit—67 more than the previous record—won't be easy. "All the satellites will be put in the same orbit, which poses a different challenge," noted ISRO chairman A.S. Kiran Kumar in a statement, adding that no manoeuvring will be done during the mission. Once these satellites are dispatched, they'll be on their own.
G/O Media may get a commission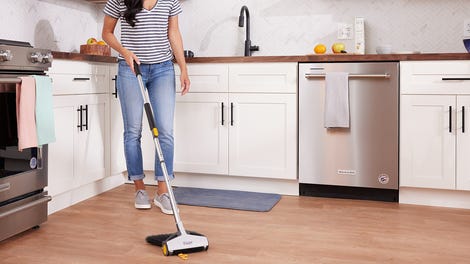 BOGO 50% Off
Flippr - BOGO 50% Off
With this mission, ISRO continues to break new ground, especially in terms of its ability to plan and deploy low-cost missions. In 2013, the space agency sent a satellite to Mars at a cost of $73 million, which is about $600 million less than a similar NASA mission to the Red Planet. Looking ahead, India's space agency hopes to visit Jupiter and Venus.
You can watch tomorrow's launch live right here.