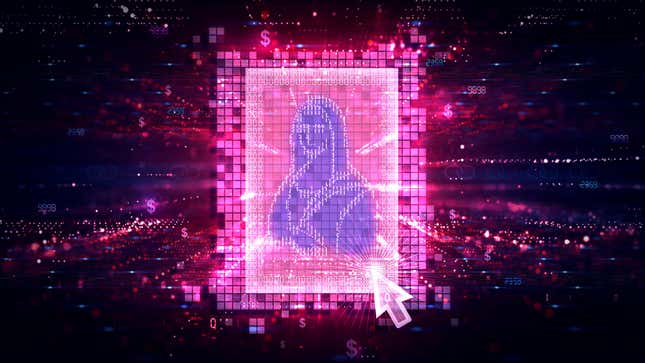 Meta is moving on from non-fungible tokens (NFTs) after less than a year of experimenting with them on Facebook and Instagram. Users will stop having the ability to share, mint, or sell their NFTs on Meta's platforms, though it's unclear exactly when.
Stephane Kasriel, Meta's head of commerce and fintech, announced the death of NFTs in a Twitter post late Monday. Kasriel said Meta was looking closely at its priorities to increase its focus, a reference to CEO Mark Zuckerberg's new 2023 management mantra, "the year of efficiency." Kasriel thanked creators who had worked with Meta on its short-lived NFT features.

"Some product news: across the company, we're looking closely at what we prioritize to increase our focus," Kasriel said in his statement. "We're winding down digital collectibles (NFTs) for now to focus on other ways to support creators, people, and businesses."
Instagram announced its new NFT feature in March 2022, which allowed users to mint limited-edition digital collectibles from their pictures and sell them, and the feature went live in May. The Meta head of commerce and fintech added that "creating opportunities for creators and businesses to connect with their fans and monetize remains a priority," but said the company would be focusing on initiatives that could make a bigger impact (read: make more money). This includes messaging and, of course, monetization opportunities for Reels, Kasriel explained, even though Instagram stopped paying creators to make Reels just last week. Kasriel said that the company is working on streamlining payments with Meta Pay and investing in messaging payments.
In addition, Zuckerberg announced on Tuesday that Meta would be laying off an additional 10,000 people in 2023 and removing postings for 5,000 open roles as part of his "year of efficiency." Meta laid off 11,000 workers in November.

"This will be tough and there's no way around that. It will mean saying goodbye to talented and passionate colleagues who have been part of our success. They've dedicated themselves to our mission and I'm personally grateful for all their efforts," Zuckerberg said in a message to Meta employees. "We will support people in the same ways we have before and treat everyone with the gratitude they deserve."
Meta laid off 11,000 workers in November.