Instagram is getting that little green dot—the universal sign for "I'm available to chat, please bother me." If, like me, you don't need your friends to know when you're mindlessly scrolling through photos in bed, you can easily turn the feature off.
"DMing friends and connecting over the content you love is more fun when you know your friends are there to see it," Instagram wrote in a post on Thursday. "This update gives you the ability to have more of those realtime conversations while giving you the control to hide your status altogether."

To get rid of the green dot that indicates, hey, now is a great time to slide into my DMs and send me a dumb meme, go to the app's settings page and turn off the "Show Activity Status" option. If you leave the feature turned on, only accounts you follow or people you have DMed with can see when you're online. Your activity status will be visible next to your profile photo "in various spaces within the app," according to Instagram's announcement post.
The feature is a transparent push to get people to spend more time engaging with others on the app, rather than a more passive approach to consuming content and mindlessly double-tapping photos.
The Verge equated the feature to the activity status in AOL Instant Messenger. It certainly mirrors the late-chat darling in design, but in function it lacks the simplicity of AIM that came to define its prevailing purpose: to chat with friends. The green dot was then more of a welcome solicitation, indicating to your friends online that you're not only actively using the service, but want to talk. It's hard to imagine Instagram being used in the same way by many of its users. In fact, the green dot feels like more of an annoyance, sending out an unwanted beacon to your followers that you're online, when maybe you are just there to look at thirst traps, catch up on your friends' stories, or carefully edit a latergram. Good thing you can opt out.
G/O Media may get a commission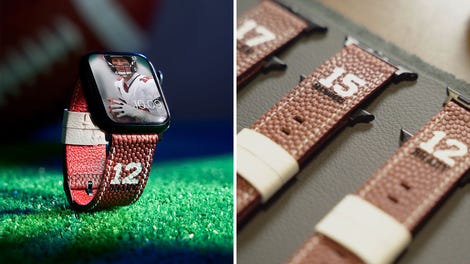 Official NFL PRODUCTS
Official NFL Apple Watch Bands
[Verge]