Malaysian Prime Minister Najib Razak has confirmed what many pundits have been claiming since last week: Investigators agree that the flaperon discovered on Réunion Island belongs to Malaysia Airline Flight 370, which disappeared in March of 2014.
The piece of a jet's wing that washed up on a remote island off the coast of Madagascar was flown to a facility in Toulouse last weekend where it was analyzed. The big question to be answered was if it was a part from a Boeing 777, since only one 777—MH370—has ever been lost at sea. While Malaysian officials did report Sunday that the flaperon was likely from a 777, they have not announced how they definitively made the connection to MH370. It was suspected by experts that serial numbers on the part would reveal a match.
While there are many questions still to be answered about where and why the plane crashed, a recently updated graphic by the New York Times shows how ocean currents could have carried the debris almost 3000 miles away from where investigators were searching for the aircraft.
The Malaysian prime minister made the following statement, according to USA Today:
"It is with a heavy heart that I must tell you that an international team of experts have conclusively confirmed that the debris found on Reunion Island is indeed from Flight 370. We now have physical evidence ... that Flight 370 tragically ended in the Indian Ocean."
G/O Media may get a commission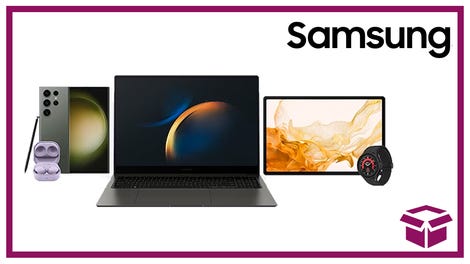 24 hour deals
Discover Samsung - Daily Deal
Update: A French official named Serge Mackowiak confirmed to the BBC that the debris was from a 777 but said that more tests were needed:
He said initial tests showed there were "very strong indications" that it was from flight MH370. But he said confirmation would only come after further tests on the fragment, which would begin on Thursday.
Follow the author at @awalkerinLA